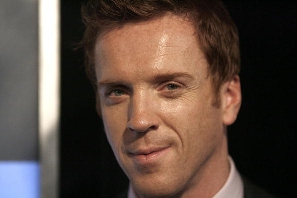 New photos have been added to the Warehouse Gallery! ➡

» Click here for images of Damian Lewis at the premiere party for his new NBC show Life. The party was at the Celadon in Los Angeles on September 26, 2007. Some of the others pictured include cast members Brooke Langton, Sarah Shahi, Robin Weigert, Brent Sexton and Adam Arkin; also executive producers Rand Ravich and Far Shariat and NBC/Universal Television President Katherine Pope.

» Click here for photos of Damian Lewis and Helen McCrory at the Smythson store opening also in Los Angeles on September 26th.

» Click here for fantastic new still photographs of Damian Lewis from NBC's official site for Life.

Thanks to Sue from South Australia for this scan of a new review for the October 3rd Australian premiere of Life (immediately following House on Ten.)
The Telegraph has a highly entertaining new interview with Helen McCrory discussing her career, her marriage to Damian Lewis, parenthood, her portrayal of Cherie Blair in The Queen, and her starring role in a modern production of Frankenstein that will air in the UK on ITV1 in October. Click here for a video clip of ITV's upcoming fall dramas including a few brief glimpses of Helen in Frankenstein.