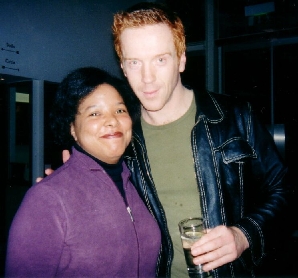 Best wishes for a very Happy Birthday to our own Techno Wizard Kaz! (Hey Kaz, who's the tall redhead and what's he drinking?!)
Dryope has posted great new still photos from "A Civil War" (episode 7 of Life). Click here for more information about the episode from NBC.
Thanks to Sonny2fine for adding scans of the new TV
Guide interview with Damian Lewis to the Warehouse.
Go to this Yahoo page to vote for Life!