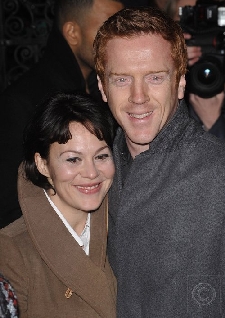 Damian Lewis and Helen McCrory celebrated Damian's birthday yesterday by attending a VIP private viewing of Vanity Fair Portraits sponsored by Burberry at the National Portrait Gallery; visit the Warehouse Gallery for pictures of the event.
The good news is that the screenwriters labor strike is officially over! ➡

But sadly The Futon Critic reports that production for Life starring Damian Lewis will not resume this season! 😥

It has been speculated that new shows such as Life will restart production during the summer (and the networks will re-run the original episodes during the summer) and then begin airing new episodes in the fall. So that's good news, sort of! 🙂

Take a moment to show your support and vote for Life in this People's Choice Buzz Poll.