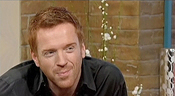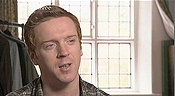 Dotty has two new clips for us!

» Damian Lewis was on ITV's This Morning on Monday. Click here in the Multimedia section to download the interview in Quicktime format. You can also view it here on Youtube. He discusses The Baker, Life, and how Helen will begin filming Harry Potter and the Half-Blood Prince this week.

» The Baker is currently featured on the Sky program Premiere Close Up. Click here to download the clip in Quicktime format and here to watch it on Youtube.

Has The Escapist found a US distributor? Nothing confirmed yet, according to Picture Farm, but they'll keep us updated.