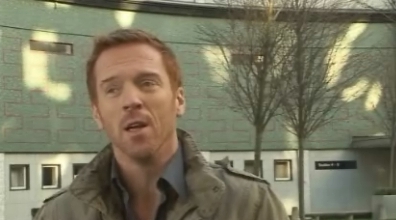 The BBC News asked six celebrities about their hopes for British Chancellor Alistair Darling's new government budget, Damian's response was:

"I would like to see the government committing less funds to the World Bank, especially whilst the Bank imposes such particular conditions on its loans to developing countries. I'd also like to know what happened to the £14m Network Rail fine. The trains don't really work, so perhaps a nationwide bicycle network?"

Click here to view the video clip and click here for more information. Thanks to Melinda for the links!

The date of the UK theatrical release of The Escapist has been pushed back; the film will open on June 20th not April 25th as previously reported. 🙁
Chantel shared the news that An Unfinished Life featuring Damian Lewis will air on Belgium's VijfTV network on Wednesday, March 19th.
The UK online vendor sites are now showing the cover art for the region 2 British DVD for Chromophobia starring Damian Lewis. It is the same composite image used for the previously released French DVD. The UK DVD will be released on April 7th and is currently available for pre-order.