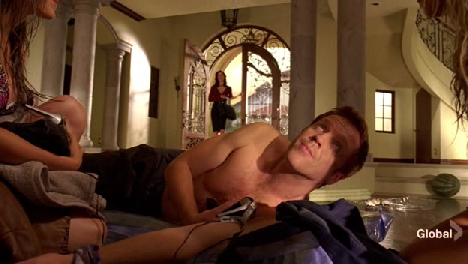 Update on Life starring Damian Lewis:

» Life will air in Malaysia on StarWorld beginning April 8th.

» Click here and here for interviews with Life co-star Sarah Shahi.

» This FireFox News article by Eric Cole summarizes the latest information about season 2 of Life that will broadcast in the US on NBC starting on September 12th.

» Click here for a new Charlie Crews picspam from firthgal and click here to download a new Life calendar from Ann.

Click here (or here) for more details from "Lucky Liz" about seeing Damian Lewis in Camden last Friday. Here's another report of a Damian sighting in Camden but this one is from a few years ago.
Ryanne invites fans to download (Zip files) her collection of Damian Lewis images from photoshoots and the recent RBS Princes Trust Awards Ceremony.