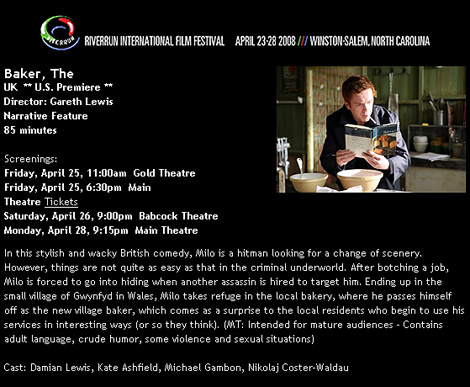 The Baker received the Audience Award for Best Narrative Feature Film at the RiverRun International Film Festival in Winston-Salem, NC!



There will be a special Encore Screening of the winning films tomorrow night and The Baker will screen at the Main Theatre at 9:15pm ET!

Congratulations to award-winning writer and director Gareth Lewis! ➡

Thanks to Kaz you can now download and listen to the BBC Radio 4 drama The Small Back Room starring Damian Lewis in both MP3 and Real Player formats.