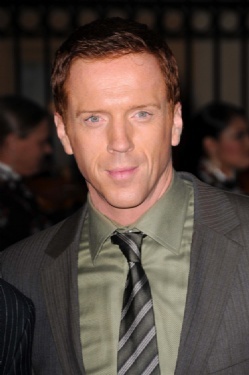 Click here for photos of Damian Lewis at last night's "Border Governors Conference Gala." (Thanks to Dryope for the hq pics!) The conference focused on environmental protection and was hosted by California Governor Arnold Schwarzenegger. The event took place at Universal Studios and Damian attended the gala with Life
co-star Donal Logue. A Universal employee working at the event blogged this report:

"A co-worker, who was lucky enough to be stationed on the back lot to open the doors, said Damian Lewis, the star of NBCs crime drama LIFE and another actor whose name he couldn't remember (Donal Logue?) rolled up on a golf cart and took pictures on the event's green carpet."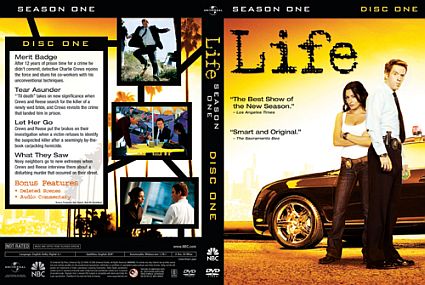 The TVshowsonDVD site has previewed the "rental ready" cover art for the Life Season 1 DVD. The 3-disc set will be released in region 1 (US and Canada) on September 2nd. It has not yet been confirmed that the rental cover art will feature the same images as the sale product. Click on the links below to see the rental images (and thanks to Ann for the head's up!)
l Disc 1 l

Disc 2 l

Disc 3 l

Warner Brothers has released new still photos from the upcoming Harry Potter and the Half-Blood Prince film that include a picture of Helen McCrory as Narcissa Malfoy in a scene with Alan Rickman (Professor Snape) and Helena Bonham Carter (Bellatrix Lestrange).