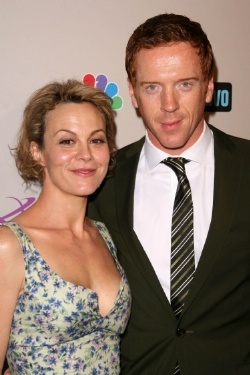 Happy Birthday to Ms. Helen McCrory; we hope that she and all the Lewis family had a lovely day together! ➡
Spoiler warning! Click here for casting information for "Black Friday" episode 2.08 of Life starring Damian Lewis.
Thanks to Kaz and Selene you can download the recent (and now infamous!) NBC All-Star Party interview with Damian Lewis, Sarah Shahi, and TV Guide's Erin Fox.
Daniel Sackheim, executive producer for Life, has posted photo portraits of various cast members at his Flickr journal site including Jennifer Siebel (Charlie's ex-wife Jen), Jessy
Schram (Rachel), and Damian Lewis (Detective Charlie Crews).
Enjoy these new Damian Lewis icons from b8g8 and quellthesurface.