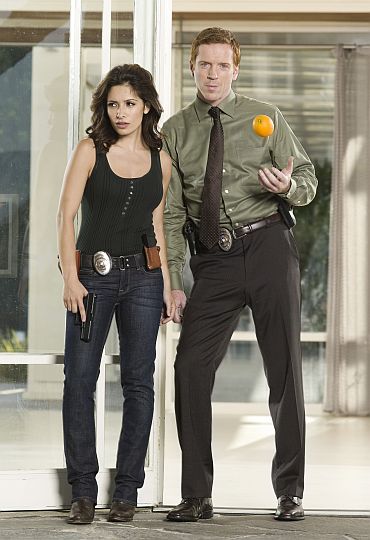 Great news! US viewers will be able to watch the season 2 premiere of Life starring Damian Lewis online at Hulu.com and at NBC.com starting September 22, 2008 – one week earlier than the network premiere on September 29th! Click here for more information. ➡
All 11 of the original, season 1 episodes of Life are currently available in the US:

» On DVD
» Online at NBC.com

» Online at Hulu.com
» Download from Amazon Unbox

NBC Universal has created a new page for Life episode 2.01 titled "Find Your Happy Place".
News about the free, Paley
Center public screenings of Life in New York City and Los Angeles:

The season 2 premiere of Life will screen at the NBC Fall Preview Parties at the Paley Center For Media on:

Information shared by the Paley Center Public Relations Manager in LA follows:

Members of the public are invited to attend the screenings. There is no charge to participate in either the LA or NYC events and there are no actual tickets. Casual attire is appropriate. To reserve your place and have your name (and the names of your guests) added to the "Will Call List" you should:

Register online for the LA party on September 8th.
RSVP by email to secure spots for the NYC party on September 11th.

Regarding cast or crew participation in the events, they are "still confirming talent pending the production schedule."

The Los Angeles Paley public relations manager extended thanks and an invitation:

"We appreciate your support in letting the show's fans know of this fun event in Los Angeles and in New York."


Tickets for the September 15th free, public screening of the Life season 2 premiere at the New York Television Festival in Manhattan are available starting today at the New York Television Festival Box Office.
Fans are talking about Life starring Damian Lewis!

» According to Mike at Pop Critics:

"There is no question that Lewis makes the series what it is … his antics and style is just unmatched on TV these days. Lewis as an actor has an appeal that is hard to ignore."

» Michael Slezak at Pop Watch encouraged viewers to catch up on season one of Life at Hulu.com and his comments generated an outpouring of positive support the show.