Wow! Talk about a great Christmas present! Maybe if you are very, very good this year you will find this attractive package under the tree on Christmas morning! 😆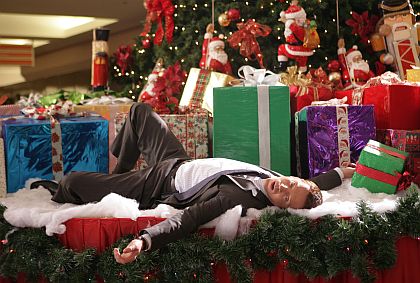 Click here for more hi-res photos from Dryope (bless her!) These are from episode 2.08 of Life titled "Black Friday" which is scheduled for US broadcast on November 7, 2008.
Click on the arrow above to view the recent Hollywood 411 on-set interview with Damian Lewis and Donal Logue discussing season 2 of Life. The clip is also available on YouTube.



Once again we are indebted to DJ for more great screencaps. These are for Life episode 2.03 titled "The Business of Miracles" which just aired in the US on October 6, 2008.

This episode is now available for free, online viewing at nbc.com.

Attention Damian Lewis fans in the UK!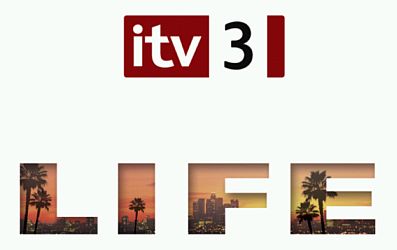 Spoilers! We still don't have a broadcast date but the ITV3 press release is now available for UK premiere of Life season 1. The press pack offers a great interview with Damian Lewis that includes these comments:

"The ongoing narrative of the show is Charlie's mission to find out who set him up, why they set him up and how deep the corruption goes. That coupled with the crime that he is investigating each week with his new partner, Dani Reese, is a nice dual thrust to the storytelling. The main reason I took the job and also why I love playing the character is I think it slightly subverts the genre of your average cop show. We're used to seeing gritty, realistic procedural cop shows whether it's Boomtown or The Wire – this is a much lighter show and it's all based on the fact that this man comes out of prison radically altered. He has a rather cracked personality and soul after his ordeal. But rather than admitting darkness, there's a great joy and light that comes from it: he resolves to seize life by the throat and live it to its full potential. He's rather childlike and naïve, very much an optimist, and sees the best of everything in the world. It gives a real lightness of touch, and a comedic quality to the show which plays in direct contrast to the darkness of his experience."

Life will debut on ITV3 this autumn. Thanks to Ann for the links!