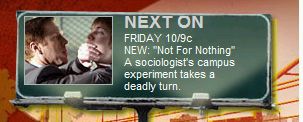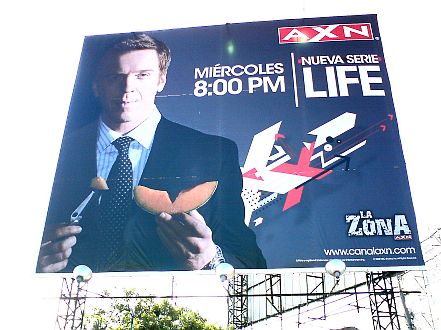 Wouldn't this view greatly improve the scenery on your morning commute?! 😉

Peqe shared this photo of a gigantic billboard in Mexico City advertising Damian Lewis in Life on Wednesday nights on the AXN network.

Britain's ITV3 Network has been deliberately vague about the date for the UK premiere of Life. Since last March they have been using terms like "coming soon" and "this autumn."

Digital Spy's "Premiere List Page" now shows an unconfirmed date and time in November for the program's British debut:

Life
Season 1
Date: Nov TBC
Time: TBC
Network: ITV3

Apparently "soon" and "autumn" have different meanings in the UK! 🙁

Hang tough, UK fans! Life is "coming soon!" 🙂

Damian Lewis fans in Australia are starting to receive the region 4 DVD for The Baker which has recently been released there.