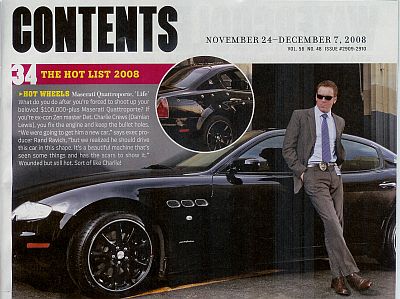 Damian Lewis is featured in TV Guide's 2008 Hot List! "30 smokin' reasons to love TV!" 😀

Click here to view the scans in the Photo Gallery Warehouse.

Spoilers! Damian Lewis and Life co-star Donal Logue gave a terrific new interview to Troy Rogers of The Deadbolt.

Television Without Pity also has an interview with the two actors.