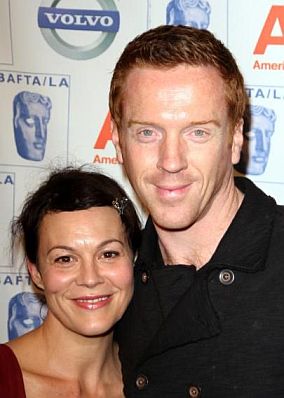 Damian Lewis and Helen McCrory attended BAFTA/LA's "15th Annual Awards Season Tea Party" on Saturday, January 10, 2009. Visit the Photo Warehouse to view pictures of the event, compliments of dryope.

Damian was asked if his NBC television series Life will be renewed for a 3rd season; here's his response:

"We're into the second season and that will finish in March," said Damian, speaking at the Bafta LA tea party. "Then they'll let us know the day before we start filming, whether they want us to start filming again. That seems to be the way they do it here, so I have absolutely no idea if there'll be a third season…A lot (of recent US TV shows) did get the chop because they were heavily promoted and they had to achieve certain goals as a result of that," said Damian. "We've been a big critical success and we've been able to toddle under the radar a bit."

Click here for an article about the tea party including comments from Kenneth Branagh.

Film fans can now vote for Damian Lewis and two of his recent films (The Escapist and The Baker) to win The Jameson Empire Awards! Voting ends on March 14th and free registration is required.