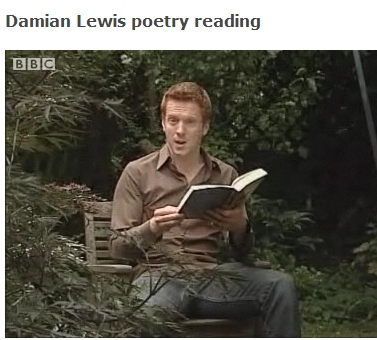 Tonight on BBC 2's Newsnight Review at 11pm guest panelists will discuss the state of modern poetry and the influence of poetry on social change. During the program Damian Lewis will read poems selected by panel members. Click here to watch a video clip of Damian reading the World War I poem "High Wood" by Philip Johnstone selected by panelist Josephine Hart.

After broadcast the program will be available to UK residents for online viewing for one week. Click here for more information and thanks to Ann for the link! 😀

The Escapist featuring Damian Lewis is screening at the Rosendale Cinema in Rosendale, NY through June 4, 2009; click here for more information.