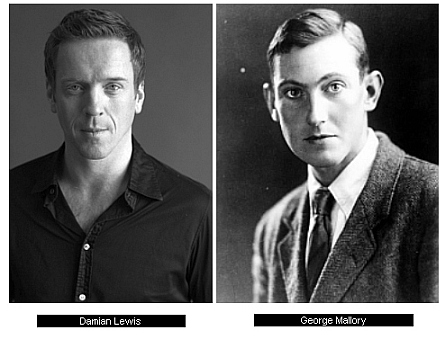 Damian Lewis to play George Mallory? Yes, if author Jeffrey Archer gets his way! ➡

Columbia has purchased the film rights to Paths of Glory, Archer's bestselling book about famous British mountaineer George Mallory who disappeared on Mt. Everest in 1924.

Thanks to Funn Lim for this news posted on the London Evening Standard.co.uk that Lord Archer thinks Damian Lewis is the best choice to play Mallory in the movie:

GOOD news for Lord Archer. He has sold the rights to the film adaptation of his book on George Mallory, Paths of Glory, to Columbia. Interestingly, the millionaire novelist is keener to see Damian Lewis cast in the role, rather than the favourite, Christian Bale, which might be because Lewis has played Archer himself in the satire Jeffrey Archer: The Truth. "We're about to sign the contract this week," Archer said. "Columbia have bought it which is good because a lot of people say they're going to make a film and you know it's all talk, Columbia are a serious outfit. Everybody says Christian Bale should play it. I think Damian Lewis is a very fine actor and obviously I'd be delighted if Christian Bale played it but I'm a huge fan of Damian Lewis, I think he's a very fine actor." Did Archer enjoy Lewis's take on him? "Unfortunately, I never saw it," he replies.

Click on the links below for more information about Paths of Glory and Archer's thoughts about Damian Lewis's suitability for the role: l 1 l
2 l
3 l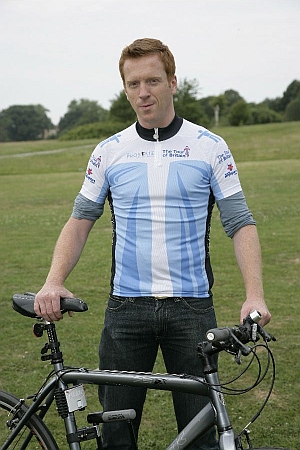 Damian Lewis is scheduled to take part in the "Tour of Britain" cycling event to benefit the Prostate Cancer Charity on Saturday, September 19, 2009. Click here to read more about the event and visit the Warehouse to view a larger version of the photo above.

The Baker starring Damian Lewis will screen at the
Kansas International Film Festival on September 19th; click here to read Ken Loch's comments about the film.