Click above to watch a video clip from the London Evening Standard featuring Damian Lewis and Keira Knightley inThe Misanthrope.

A couple gallery updates:

A few "curtain call" photos appearing in What's On Stage have also been added to the The Misanthrope album here.

Visit the Warehouse for more pictures of Damian and the cast at the afterparty last night at the IOD in Pall Mall.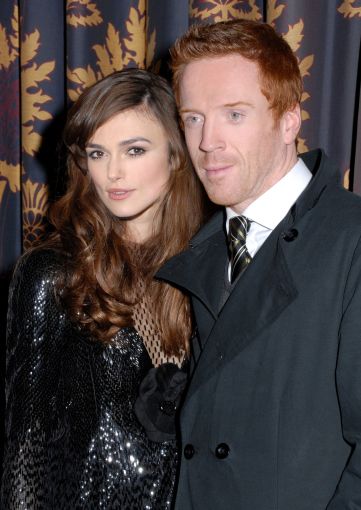 Sarah Cromptom of The Telegraph says "Damian Lewis is just wonderful!" in this video review for The Telegraph that includes clips from The Misanthrope.
Charles Spencer of The Telegraph says of Damian's performance in The Misanthrope:

Lewis delivers his rants with precision and wit, but also suggests a genuinely pitiable character getting ever closer to the end of his rope, his misanthropy in part a mask for his own corrosive sense of fear and failure.