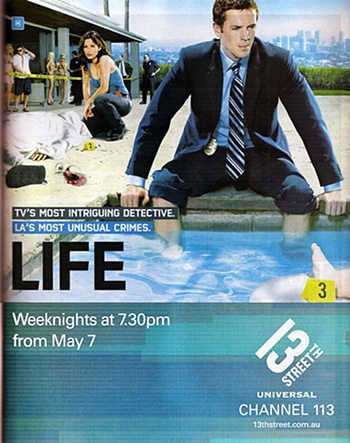 Damian Lewis fans in Australia: Life is now airing weeknights at 7:30pm
on the pay channel 13th Street. More details here on the 13th Street website. Thanks to Jen for the headsup!

Soccer Aid 2010 update: Actor Michael Sheen and Manchester United star Ryan Giggs have been added to the Rest of the World team. The Soccer Aid charity match, which will raise money to benefit UNICEF, will be played in Manchester United's Old Trafford stadium and broadcast live on ITV1 on June 6th. More info on the new additions here and here.

Helen McCrory, in rehearsals for The Late Middle Classes, was interviewed by critic Mark Shenton on stage at the Donmar Warehouse on May 11th and among other things mentioned that she and "Damian watch hardly any television
(occasional news), Damian taught her to appreciate film, they go to the
theatre a lot, they are not planning to live in the States (not for now
anyway), children keeping them busy, how much she admires Damian as an actor
(and not just saying that because she's married to him, she said)." Thanks to Tina for the report! 🙂

Previews for The Late Middle Classes begin May 27th.