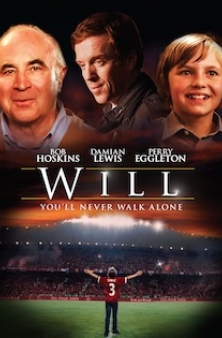 We have our first look at Damian Lewis in the film Will. Click here at Archstone Distribution or below to view the new trailer. Click here at the gallery for screencaps. (Update: Click here for a download.) According to the distributor, "there is no release date planned for Will yet in the US or the UK" (the November date listed on their website is incorrect) but that a film release could happen "sometime towards the end of this year to early next year." According to Cinando.com, the film will make its debut at the Cannes Film Market this May.





The Evening Standard offers a few more details on the film Driven in an article about filmmakers David Leon and Rashid Razaq:

Leon, who lives in east London, said they were all "tremendously proud" to have triumphed at the festival co-founded by De Niro, one of his cinema heroes – although work commitments meant none of the team was able to accept the prize from the Hollywood star in person.

The honour comes as Leon and Razaq, 31, are fundraising for their first full-length feature script, Driven, a crime thriller-meets-love story with a budget closer to £1million. Shooting is scheduled to start next year, with Band Of Brothers star Damian Lewis.

The film, which Leon will direct alone, is set in 1989 against the backdrop of the fall of the Berlin Wall. It tells the story of a young man facing the moral dilemma of whether to follow his family into crime.