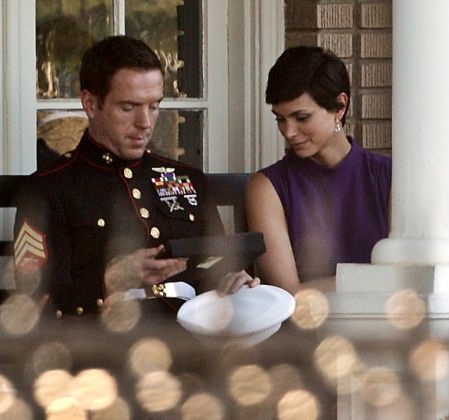 A historic Belmont mansion welcomed dozens of television crews, cast members and extras of the show "Homeland" on Tuesday.

The yellow brick mansion, commonly known as the Lineberger House, at 411 N. Main St., provided the setting for the show.

Crews were in town from about 7 a.m. Tuesday until 1 a.m. Wednesday, according to Ray Hardee, pastor of Forest Pointe Church at 6700 Wilkinson Blvd.

He said the show's location manager contacted him last Tuesday about using their worship facilities and parking lot to set up stars' trailers, temporary equipment storage, eating areas for cast and crew members and wardrobe areas for on-camera talent.

On Tuesday, shuttle vans ran from Forest Pointe to the mansion at 411 N. Main St. Drivers would bring a load of cast and crew members and pick up another load. Show extras were seen in the front yard of the home donning brightly-colored dresses and tuxedoes in what appeared to be the shooting of a wedding or other formal occasion.

At Forest Pointe Church, a black Lincoln limousine sat near the road and a crew member said it was used in filming Tuesday evening, when the stars of the series appeared at the North Main mansion.
Read the full article here
Added the new pics below: