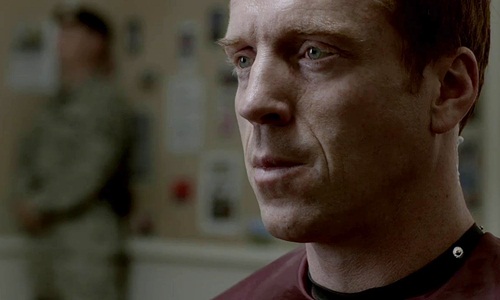 Classified memo to all Washington-area intelligence wonks (and wannabes): We have a new show to fuss over, which arrives with a taut air of near-perfection. A Marine POW (Damian Lewis as Sgt. Nicholas Brody) is rescued eight years after his capture in the Iraq War and given a hero's welcome home to NoVa. But a determined CIA analyst (Claire Danes as Carrie Mathison) believes Brody may be a converted terrorist, based on intelligence she gathered during a bungled mission to Iraq a year earlier.

Already the object of her superior's scorn, Carrie secretly investigates Brody as he readjusts to life with his wife (Morena Baccarin from "V"); Brody doesn't know she's been having an affair with her husband's best friend in his absence. What makes "Homeland" rise above other post-9/11 dramas is Danes's stellar performance as Carrie — easily this season's strongest female character, who is also hiding some personal secrets of her own. The latter half of the first episode is exhilarating. I'm hooked.

Grade: A-
Driven CIA agent Danes suspects a newly rescued long-MIA-in-Iraq officer might actually have become an inside agent for his terrorist captors. So she goes rogue, further prodded by her own mental instability. Smartly executed suspenser holds plenty of promise.
The character is being played by an actor who is always welcome on my TV screen after winning me over with his roles in Band of Brothers and Life. Though it is awhile before we hear more than single sentences out of his character, Damian Lewis does an incredible job portraying a man who after eight years in captivity, can barely recognize himself in the mirror. The reunion with his wife and two children was probably the highlight of his performance in the pilot, if only for the silent moment he takes to steel himself before he is able to make eye contact with his long-unseen loved ones.
When I wrote yesterday about my ambivalence towards most of the new fall shows, I was referring to the various comedies and dramas debuting on the broadcast networks. But if we're expanding our discussion of the fall season to the entire TV universe, then there was at least one drama pilot I watched that made me very eager to see another episode: Showtime's "Homeland," a new thriller starring Damian Lewis as a soldier who returns home after spending years as a POW in Iraq and Claire Danes as the CIA analyst who's convinced he was turned in captivity and is collaborating with terrorists.