For the Love of Liverpool
by Caroline Frost | Huffington Post | February 11, 2011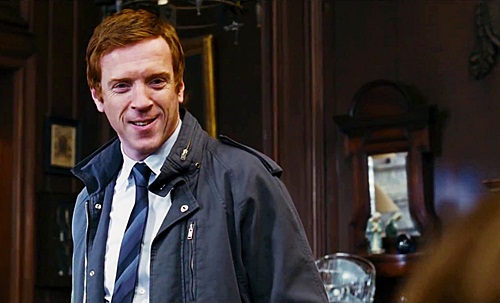 When the film
Will
was shown in the States, one effusive critic called it "the most wonderful, engaging and enjoyable movie I have seen this year". Did actor Damian Lewis feel this same wave of warmth while he was filming the story?
"It's just a very charming script," explains Lewis, an actor familiar for more gruelling drama (Band of Brothers, The Forsyte Saga). "It tells the story of someone doggedly realising their dream, it's positive and life-affirming. And you get to see the soft, cuddly side of Kenny Dalglish. What's not to love?"
Hang on… what's dour Scot and Liverpool team stalwart Dalglish (and Stephen Gerrard for the Merseyside aficionados) doing in what Lewis calls "a modern-day fairytale"? It appears that was all down to the actor having his own longtime ambition to fulfill.
"Having Liverpool in the script really tipped it for me," says Lewis. He's currently based in LA filming a CIA thriller (called Homeland to be shown on Showtime), but his overseas status hasn't dimmed for one minute his lifelong support of the Merseyside football club.
"I think Liverpool has the history and romance to help tell this tale with an epic sweep," reflects Lewis, in a completely unbiased way.
"I had the opportunity to meet Kenny Dalglish at a Soccer Aid event, where obviously I acquitted myself equally well on the pitch. I mentioned the film at that point, and basically persuaded him to do it there and then, I think."
If this sounds like a dream come true for Lewis, it's not the first time the London-born actor has taken himself off in a manner something like that of the young protagonist of the film.
"When I was 20 or 21, I bought myself a motorbike and a guitar," he remembers, almost self-consciously. "I busked my way across Europe, and just pitched my tent wherever I happened to end up."
Lewis's wife Helen McCrory has been a malevolent Narcissa Malfoy in the last three Harry Potter films so, as he says, "we're kind of used to having our children enjoy what we're doing."
Even so, Lewis describes filming alongside Bob Hoskins, Alice Krige and Jane March, "it was an amazing team, and it really did feel part of something special. I'm glad that critic felt like that, because I did too."
Read the rest of the original article at Huffington Post UK