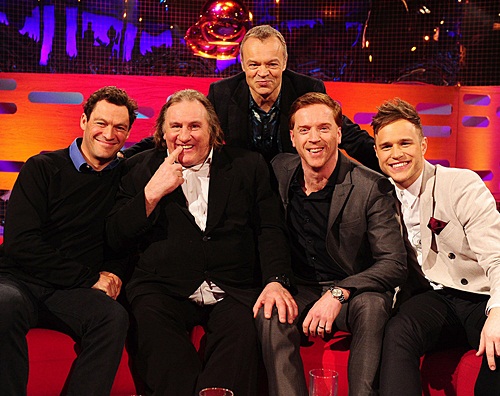 Click below for stills of Damian Lewis on the Graham Norton Show which was taped at The London Studios on Thursday. The program will air on BBC1 at 10:35pm on Friday and in the US on BBC America at 9:15pm CT on Saturday.
Update: I replaced the MQ stills with HQ ones. To view the HQ picture, click on the intermediate pic.
Click here at the Game of Scones blog for a report from someone who was lucky enough to attend the taping.
Gallery Link:
TV Appearances > The Graham Norton Show – Stills (08 March 2012)