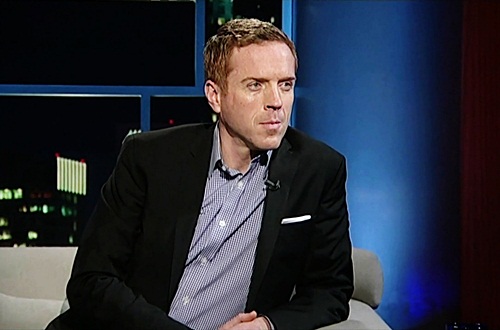 Damian Lewis made an appearance on the PBS late-night talk show Tavis Smiley on Friday, May 4th. You can download the interview in mp4 format here from our media archive. The interview should be posted on the Tavis Smiley site by Monday. Update: Added screen captures from the interview to the gallery.
Gallery Link:
TV Appearances > Tavis Smiley HD Screencaps (04 May 2012)
Update: Here's the interview posted on PBS.
Watch Actor Damian Lewis on PBS. See more from Tavis Smiley.