Damian Lewis: Homeland has excelled because it reflects political reality
Metro,co.uk, Oct 5, 2012
British actor Damian Lewis, 41, plays Nicholas Brody in Homeland. He talks to Metro about why he thinks the show has done so well and his encounter with Barack Obama . Damian Lewis has been sworn to secrecy when it comes to the second series of Homeland.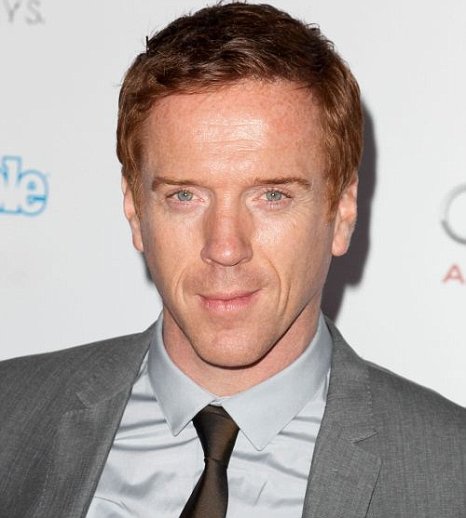 Your Homeland character, Nicholas Brody, has been through a lot: kidnapping, eight years held hostage by al-Qaeda, post-traumatic stress disorder. What research did you do?
An Evil Cradling, by Brian Keenan , about his four years in captivity in Beirut in the 1980s is still the best book on the subject, so I read that again. And I watched Restrepo, the documentary which won the Grand Jury Prize at Sundance a couple of years ago. I found it to be a very moving and accurate depiction of boys just stuck in war. When they are asked to articulate their feelings, they can't, they are constipated – it has all been drummed out of them. And that is what, of course, creates all the trauma. There is also a unit out in Gloucester, where soldiers are able to go for therapy and I talked to a couple of people there, which was hugely helpful.
How did you approach the controversial issue of Brody's conversion to Islam?
I befriended Muslim people both in London and the US who have been very helpful and have welcomed me into their mosques and invited me to join and observe prayer. Perhaps unsurprisingly, the Islamic PR machine is working overtime at the moment, so you are incredibly welcome in all of these places. When I took on the role, I was very clear that if there were going to be easy parallels drawn between Islam and violence, I wasn't interested in telling that story. It's not a fair reflection of what is going on for the majority of people and I felt that would be irresponsible. And I think the show has worked really hard for the Islamic faith to be portrayed as a nurturing, sustaining force for good for Brody, and to show that Allah was a salvation for him while he was being brutalised.
Read the rest of the article here.