'It's like being made a prefect': Actor Damian Lewis is awarded his OBE from fellow Old Etonian Prince William
By Becky Freeth for MailOnline – The Daily Mail –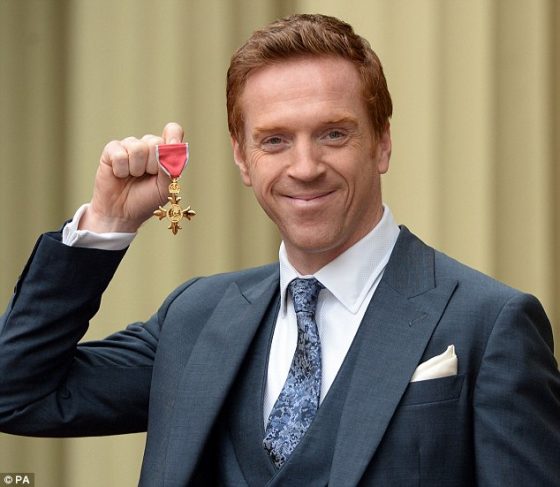 He may be one of Britain's biggest acting exports, becoming an international celebrity on the back of roles in Homeland and Band Of Brothers.
But Damian Lewis has called being awarded an OBE by his fellow Old Etonion the Duke of Cambridge a 'huge surprise'.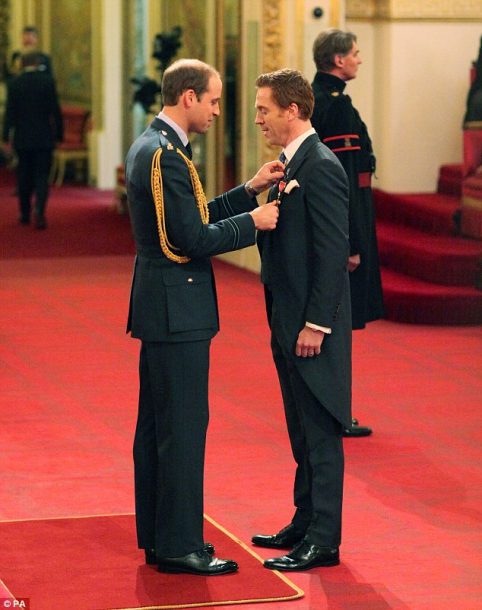 The 43-year-old actor compared the honour at Buckingham Palace on Wednesday afternoon to being made a school prefect, as he felt it put him under pressure to be extremely responsible and to prove himself.
His performance as Major Richard Winters in the 2001 Second World War epic Band Of Brothers made his name but more recently Homeland, in which he played returning prisoner of war Marine Sergeant Nicholas Brody, confirmed his star status.
Speaking after the Buckingham Palace investiture ceremony conducted by Prince William, the actor said about being nominated for the OBE: 'I was stupified, I had no idea, so it was a big, big surprise.'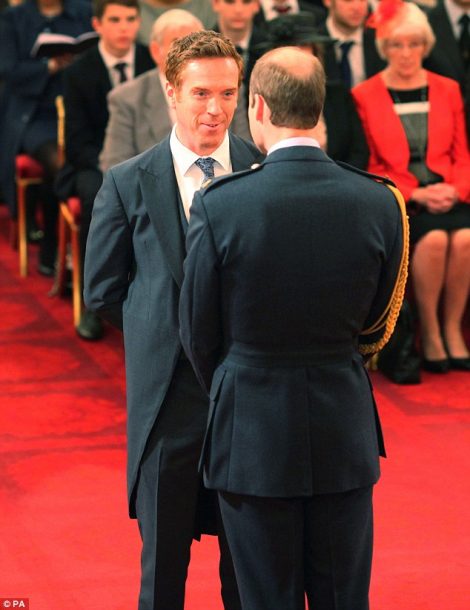 The actor, who was joined at the Palace by his actress wife Helen McCrory, added: 'I remember when I heard I was being awarded it, it was a little bit like "now you've got to prove it",' he added laughing, 'It was a bit like being asked to be a prefect, now I have to be extremely responsible.'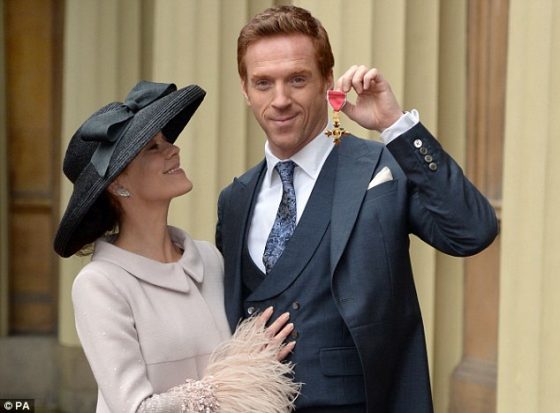 Read the rest of the original article at Daily Mail