Nostalgia and Good Tunes with Elvis Returned
by Gingersnap | damian-lewis.com | November 30, 2014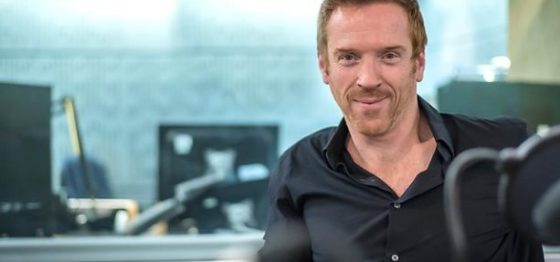 Desert Island Discs (DID) is a radio program broadcast on BBC Radio 4.  It was first broadcast on the BBC Forces Programme in January, 1942.
Each week a guest, called a 'castaway' is asked to choose eight recordings, a book, and a luxury item that they would take with them if they were stranded on a desert island.  The program is hosted by Kirsty Young and Damian, who was a castaway on November 30, 2014, discussed his life and the reasons for his choices.
You can listen to the entire Damian Lewis DID here and download it to listen on the go, too.
His selections attest to the fact that he is, in his own words "a nostalgic person, naturally, remembering people, happy moments in my life, and just good cheers."  They are all reminders of happy, fun and romantic times, referring to his family, his parents, his wife, and his children.
Damian's Book Choice:
"This has caused a lot of consternation, I think I'm gonna go with J. M. Roberts' History of the World."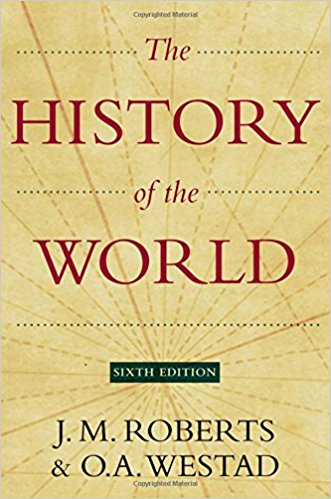 Damian's Luxury Item:
"I would quite like to take my whittling kit. I could whittle useless object… I was given a whittling kit… by Helen, and I'm gonna whittle as the sun sets… I've got to find a way to get the trees down that's the only thing I haven't quite worked out… I might whittle little busts of my family to start with…"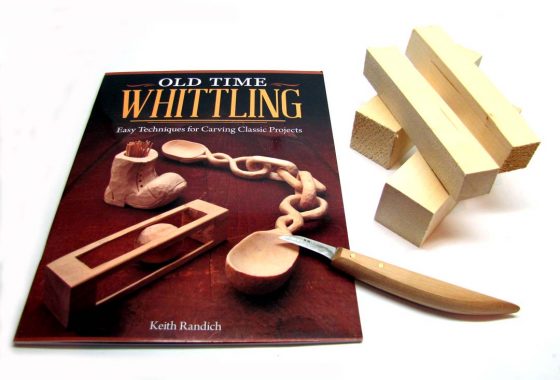 Damian's 8 Music Recordings:
1. Elvis Presley – Bossa Nova Baby
"Up until I was about the age of 18, I thought, I was Elvis, returned; and spent a lot of my time putting shaving foam, oddly, through my hair and relentlessly coiffing my quiff, and any opportunity getting into my skinny pair of black jeans and my black winklepickers and my paisley shirt from Kensington market, and… this is Elvis. And I've chosen this one, because it has great wit and borderline hysteria to it which I love."
2. Georges Bizet – Au fond du Temple Saint from the Pearl Fisher, performed by Luciano Pavarotti & Nicolaï Ghiaurov.
"We grew up with a lot of music in our house. My father, if they ever made a musical called 'The Singing Insurance Broker' he would star in it, and he sang in a choir when he was younger and he loves opera. And it takes barely a glass for him to lead to his feet on any family occasion. And, I love this piece of music, I've heard it a lot and I've grown up loving it, and I love it still."
3. Supertramp – Logical Song
"Well, my friends will be tittering when they hear this. For someone, who already has a bit of a reputation for not having a very cool taste in music… When the band released this album, it made an already not very cool band turn into a really uncool band for some.This is now a standard pop song that is known the world over. But I think it's a brilliant song. And, it's really a song to anyone who went to boarding school from an early age."
4. The Grid – Crystal Clear
"1989 was later coined by the social historians as the "second summer of love" and it happened to be the year I came out of school… And, after 10 years of boarding school, you know, I grew my hair, I bought motorbikes, I played guitars, I went busking, etc etc… But, I also… I also went raving…I found myself in fields outside Oxford, you know, dancing until the sun came up.. And, I was also at drama school, and it was a romantic time. And, this tune still makes me dance… a lot."
5. David Bowie – Quicksand
"This is actually one of the songs that I used to sing busking and it just reminds me of a very happy time."
6. Bix Beiderbecke – Goose Pimples
"I love jazz. And, when I was courting my lady wife, we went to listen to a lot of jazz, it was really lovely. And… I like the entire spectrum of jazz, but I've chosen us a more traditional swing jazz. This guy was really the first jazz super star, he was dead by the time he was 28. And, this is called Goose Pimples… It's a fantastic track and it would remind me of jazz clubs with Helen."
7. Roy Ayers – Love Will Bring Us Back Together
"Well, I respond to music that makes me want to dance. I love dancing. Helen and I dance a lot. And, we started out that way, just sort of dancing in my house in Camden. And… this is directly from that jazz/funk/disco genre…This is Roy Ayers. And it's Love will bring us back together. It will keep me dancing on my island."
8. Madness – Baggy Trousers
"Just to combat the onslaught of Taylor Swift in the car when I am with the kids… is, you know, what every self-respecting dad should do which is to force the music of his youth onto his own children. It turns out they absolutely love this. And, when I am on my desert island, I will hear their laughter and I will hear the mad singing of the family in the car."
Damian's Favorite Track:
"Goodness. Well, you know, my first love, after myself, was Elvis… And I sort of imagine myself beaten by the sun with my sensitive fair skin, just sort of running around singing and dancing to Bossa Nova Baby."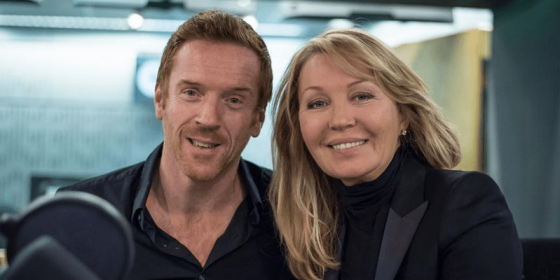 Source: BBC Radio 4
Original Broadcast: Sunday, November 30, 2014
Rebroadcast: Friday, December 5, 2014