Damian Lewis gets the royal treatment in 'Wolf Hall'
Homeland veteran Damian Lewis transforms into King Henry VIII in PBS Masterpiece's six-part Wolf Hall—it premiered April 5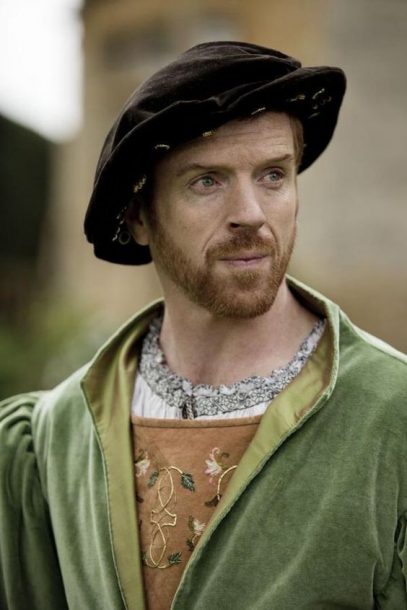 ENTERTAINMENT WEEKLY: Do you think British people know the story of Henry VIII better than Americans?
Damian Lewis: In terms of brand recognition, Henry is right up there with Coca-Cola. But people think they know all about him—that he had six wives, that he was inclined to cut their heads off when he didn't get what he wanted. What we see in Wolf Hall is much like the books: very quiet, very still. Very political. It's much more House of Cards than Game of Thrones.
Had you read Wolf Hall before signing on to the series?
Yes, and I loved it. I just love this intimate peek behind closed doors, at a part of Tudor history we think we know. Hilary's inventiveness and her imagination and the psychological tickings of these characters are great. And it's been so much fun to act—it's fun to alter some perceptions.
How did you prepare to play Henry?
I couldn't go visit Henry, of course. That was not an option. [Laughs] I was able to visit his suits of armor, some of them that he designed himself. With each costume fitting I started to understand him a bit more. It's always an exciting moment when you put the costume on.
Read the rest of the original article at Entertainment Weekly