Greed is Good for Damian Lewis in the Latest Trailer for Wall Street Drama Billions
If you want justice, follow the money.
by JUSTIN HARP – Digital Spy – 3 September 2015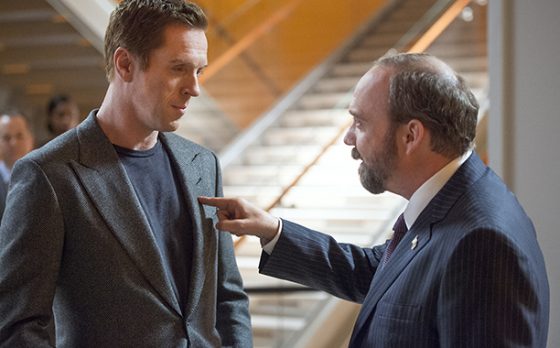 Greed is most definitely good for Wall Street kingpin Damian Lewis in the latest trailer for his series Billions.
Showtime's upcoming 12-part drama takes place in the fast-paced world of hedge funds, where traders play fast and loose with government regulations.
The king of this opulent world is Bobby 'Axe' Axelrod (Lewis), whose open defiance of the law makes him the target of a government investigation.
Aiming to bring him down is steadfast US Attorney Chuck Rhoades, played by Golden Globe winner Paul Giamatti. Their conflict threatens to rock the very foundations of the US financial market – and could lead to ruin for one or both.
Billions is Damian Lewis's return to premium channel Showtime, following his three seasons on the Emmy-winning Homeland. Showtime airs the premiere of Billions on January 17, 2016.
Read the rest of the original article at Digital Spy