The creative force behind Billions' very carefully considered aesthetic spills his trade secrets
by Justine Harman | Elle | January 29, 2016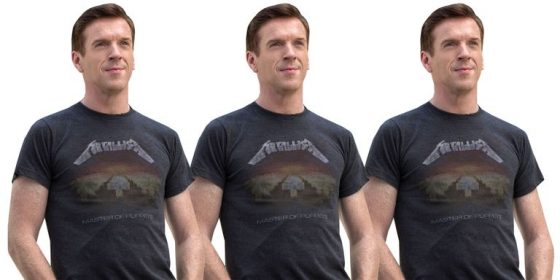 If you've been watching Showtime's compulsively watchable pissing contest, also known as Billions, you've likely noticed that hedge fund manager Bobby "Axe" Axelrod (played by Homeland alum Damian Lewis) has an idiosyncratic manner of dressing. Most memorable, perhaps, was last week's scene in which Axe schooled an uppity, old money family while wearing a well-loved Metallica T-shirt. But the sartorial specificity doesn't stop there. Other tricks up our antihero's well-considered sleeve: threadbare henleys in the workplace, T-shirts paired with perfectly tailored suits, sneakers in situations where the dress code most certainly does not call for sneakers. But what separates Billions from the other fashionable casts in costume designer Eric Daman's impressive repertoire (Sex and the City, The Carrie Diaries, and six seasons of Gossip Girl) is the presumed wealth of its topline characters. Sure, Chuck Bass had panache, but did he have billions of dollars in his checking account? We think not. In anticipation of Sunday's episode, nine rules we learned about dressing like someone who takes home a paycheck with as many zeros:
Rule #1: Overpriced, Pre-Distressed T-Shirts Are Not Baller
"Axe is from a blue collar background. At a certain time in his life, he probably had to do the suit and tie thing. So now that he is his own man, he can embrace a '90s throwback," Daman says. "His go-to style is an elevated version of T-shirt and jeans, but we're also dancing a fine line because Damian is kind of the perfect runway model, so it can get a little fashionista on him. It's about trying to find things that feel raw and rugged and Americana without landing in super-high fashion, Barneys, overly-distressed, T-shirt land." Axe's own shrunken Master of Puppets tee? A $22.99 concert merch item that Daman and his team "power washed, stretched, and gave 20 years of love by handworking it."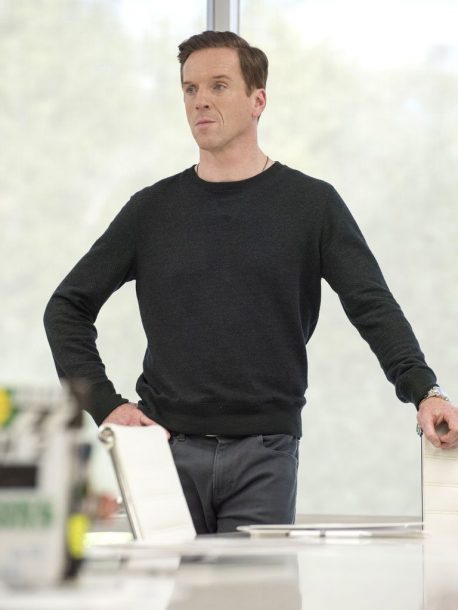 Rule #2: Tailoring Can Only Take You So Far
"[Axe's pieces] are not cheap and they're not just off the rack. I'm very meticulous about my fittings and, you know, having a quarter of an inch taken out of a T-shirt, or the legs slimmed on a pant," Daman explains. That said, "Damian looks like he just walked off a men's catwalk in Italy. He's long and lean and cut for clothes, which, you know, doesn't hurt."
Rule #3: Billionaires Don't Get Wooed By Trends
"Axe probably doesn't have a lot of time to shop," Daman says. "I'm sure he has the Mr. Porter app on his phone. I feel like there's a little Mr. Porter, a little East Dane, and, you know, Barneys, Bergdorfs, then some Saks. Rag & Bone was kind of our go-to brand for him, because there's an essential Americana to it, but it's got a little bit of a flair without being too overly done and fashion forward. You know, Axe isn't Serena van der Woodsen. Axe isn't Chuck Bass. He has a $300 T-shirt that doesn't have to have holes all over it with epaulets; he's selected a quiet V-neck that drapes just right…And then, when Axe does wear a suit, it's like a punch to the face. Like, one of the first suits you'll see him in, in an episode to come, he'll go to do business in a Cifonelli pinstripe." (Editor's Note: Pricing for a custom Cifonelli suit reportedly starts around $6,000.)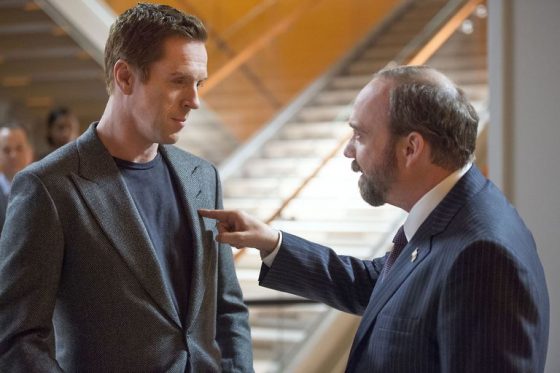 Rule #4: Billionaires Also Know Their References
Daman prefers to work with actors who view the wardrobe process as a way into a role. "What I really like about being a costume designer is that you really get to give actor this repertoire of arms that helps them turn into these characters," he says. "It's a very cool process." To that end, he's notorious for creating well-researched mood boards for each personality. For Axe, specifically, he was inspired by everyone from Ryan Gosling to James Bond to Serge Gainsbourg, while keeping a tidy palette of charcoal, chambray, and distressed navy blue.
Rule #5: And They Know How to Make an Impact
"If Axe is gonna sit down in a suit, he's gonna do it so that the person sitting across from his not only intimidated by him but also by the presence of what he's wearing," Daman says.
Rule #6: But They Never Forget Where They Came From
"Of course there will be some Loro Piana and some Brioni in there, but also the perfect A.P.C. jean and a great Nike sneaker," Daman says. "Having three pairs of the same shoe is kind of his signature thing. To me that feels blue collar Yonkers—a little bit of a '90s college throwback. He'll collect the Jordans, play the part of the sneakerhead."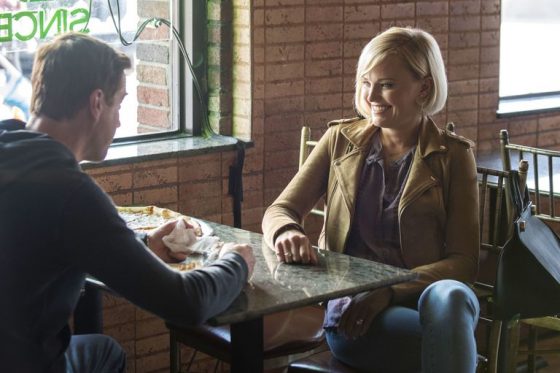 Rule #7: Or Play the Fashion Victim
For Axe's nightmare-dressed-like-a-daydream wife Lara (Malin Akerman), Daman relies on boho separates from brands including Veronica Beard and Isabel Marant. "Lara's is a very nuanced, very well-thought-out version of put together," he says. "She has to carefully consider everything she wears, because she is playing with these other women. I think she knows that she doesn't want to come off ostentatious. She needs to fit in, but still be her own woman as far as style goes. She's a little bit country, a little bit city."
Rule #8: They Always Have a Signature Necklace
"Something I really learned from working with Sarah Jessica Parker—you know, the Carrie necklace moment [on]—is that necklaces and jewelry become a signature thing. And, if you repeat them, it tells you something about the person. The actors usually really like that kind of thing. Maggie [Siff, who plays Axe's employee Wendy Rhoades] and Malin both have these pieces that travel with them. Maggie's are from Vale Jewelry and Catbird."
Rule #9: And Play It High-Low in the Bedroom
Anyone who watched the show's pilot knows that DA Chuck Rhoades (Paul Giamatti) and his wife Wendy have a healthy imagination in the bedroom. But in addition to pricey pieces from Agent Provocateur and Kiki de Montparnasse, Daman has an unlikely source for all that leather. "Believe it or not, there is some serious kink on Amazon.com," Daman says. "And the best part about it—and this is a little industry secret—the best part about it is that you can return it. I mean, obviously not used, but, you know."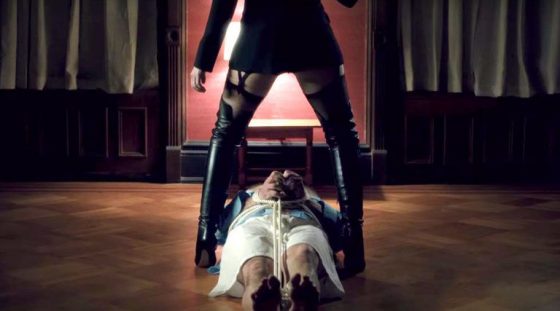 Read the rest of the original article at Elle