A Wealthy Eccentric, A Villainous Man, A Super Spy
by Brigid Brown | BBC America's Anglophenia | June, 2016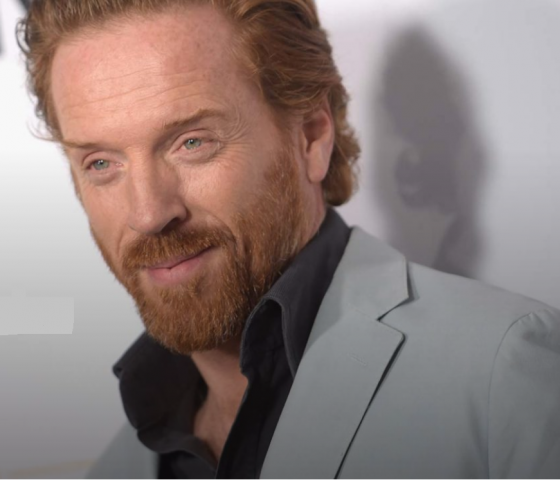 There are some Homeland viewers who didn't even know Damian Lewis was, in fact, British. But then they heard his acceptance speeches from the Emmys and Golden Globes, and all of a sudden fans were asking themselves, "What! Who? He is…?"
It takes a moment to sink in.
Now that you've gotten a good feel of his actual accent, check out Lewis performing various roles with various British accents, all of them fabulous.
1. Heart and Bones, 2000-2001 
This soapy, Thirtysomething-esque drama — which also featured Sarah Parish, Dervla Kirwan, Amanda Holden, and The Full Monty's Hugo Speer — starred a fresh-faced Lewis as a teacher with a troubled young marriage.
2. The Forsyte Saga, 2002-2003 
This wasn't your grandmother's Forsyte Saga: the modern update of the John Galsworthy novels, which were previously adapted into a heralded 1967 miniseries, featured Lewis as the villainous Soames Forsyte, a man capable of disturbing brutality.
3. Friends and Crocodiles, 2006
Lewis played a sort of British Jay Gatsby—a wealthy, eccentric bon vivant in 1980s Britain—in this Stephen Poliakoff drama that aired on BBC AMERICA. Perhaps Baz Luhrmann was taking notes for his Gatsby update?
4. The Baker, 2007 
Before he wielded a gun in the quirky, short-lived U.S. series Life, Lewis played an assassin who goes into hiding in a small Welsh town and takes up a life as a baker. Yes, it's a comedy, as evidenced by this memorable love scene.
5. Phineas and Ferb, 2009 
Think Mr. Lewis would make a crackin' 007? Well, at least we know he has the vocal delivery down. He provided voice-over for super-spy Agent Double-00 in this animated series.
6. The Sweeney, 2012
Right after '80s cop drama 21 Jump Street became a blockbuster film in the U.S., Britain released their update of the popular '70s crime series The Sweeney, which cast Lewis as a tough detective. Lewis's appearances in this trailer are blink-and-you-missed-him, but you can see his full performance on Netflix.
7. Wolf Hall, 2015
Lewis played a swaggering Henry VIII in this miniseries based on Hilary Mantel's novel. Though future Oscar winner Mark Rylance received most of the accolades thrown at the saga, Lewis had his share of praise. The Independent's Neela Debnathwrote, "Damian Lewis is so good as the capricious monarch that at times you want to slap some sense into him and remind him to stop being such a prima donna. But you'd probably get your head lopped off."
Read the rest of the original article at BBC America's Anglophenia