'Billions': One of the Best TV Musical Moments of 2017 – Dec 20, 2017
by Sean T. Collins – Vulture – December 20, 2017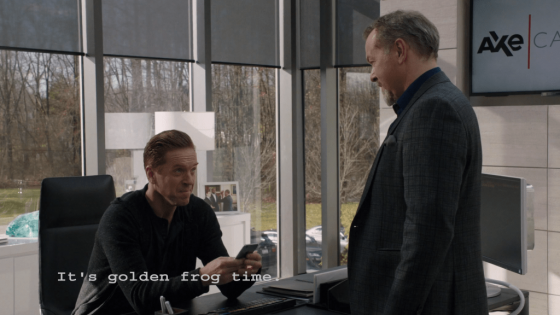 After the death of David Bowie, every showrunner and music supervisor worth their salt crammed the Thin White Duke's music into their series. Death is the cheapest heat there is, dramatically speaking, and even a shoddy use of a late, beloved artist's music can invest the scene it accompanies with emotional power for the audience. In the case of the climax of "Golden Frog Time," the pivotal episode of Billions' stellar second season, something like the reverse is true. Showrunners Brian Koppelman and David Levien and music supervisor Jim Black capped off the series-best hour with Tom Petty's exuberant celebration of underdog victory months before the singer's death, unwittingly providing him with a fitting tribute far in advance.
"Even the Losers" is sprinkled throughout the episode's introductory section, a complex web of flashbacks and time jumps in which billionaire investor Bobby Axelrod (Damian Lewis) plots to destroy the IPO of a juice company funded in part by his nemesis, crusading New York attorney general Chuck Rhoades (Paul Giamatti).
The cat-and-mouse game culminates with the successful tanking of the stock via mild poison planted in bottles that Bobby paid various patsies to drink. Defeated and deflated, Chuck shuffles into his bedroom and sits down, back to the camera, sobbing into his hands … until we realize he's not crying but laughing.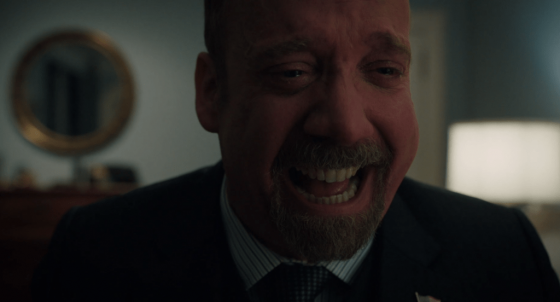 Read the rest of the original article at Vulture