Motives, Music and Moral Uncertainty
by Ben Travers | IndieWire | October 30, 2023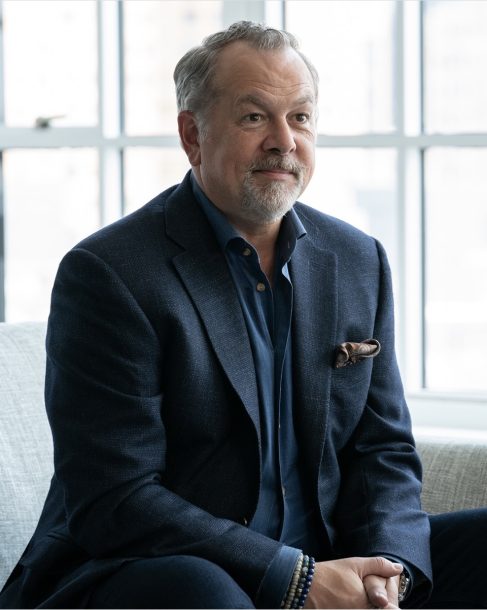 Brian Koppelman and David Levien speak to IndieWire about the motives, music, and moral uncertainty built into "Billions" final season.
"Billions" ends not with one man reigning supreme, but two titans shaking hands. Chuck (Paul Giamatti) and Axe (Damian Lewis) joined forces early in Season 7 and — despite a history filled with trickery and betrayal — remain loyal to the very end. Along with their devout team of stock traders and political savants, the duo takes down Mike Prince (Corey Stoll) and his bid for the presidency, before parting ways as friends. Chuck will continue working for the state of New York, while Axe is back behind the soon-to-be sleek desk of his hedge fund.
For a series that began with promises by both men to utterly destroy the other, some fans may be miffed that neither star is crowned as champion. But for showrunners Brian Koppelman and David Levien, the "Billions" series finale isn't all sunshine and rainbows. It's an embodiment of what the series has been all along: a massively entertaining reflection of the way the world works. For every cheery, satisfied smile, there's deeper meaning tucked within the folds. So IndieWire dialed up the co-creators to break down the ending, the final season's big swings, and how they managed to fill "Billions" with so much beautiful music.
IndieWire: For the final season, when and why did you decide it would be best for Chuck and Axe to team up, rather than go after each other?
David Levien: We felt like the real mano-a-mano thing between Chuck and Axe reached its fullness during the end of Season 5, where neither guy lost completely, but neither guy won completely. It was like pure victories and standoffs and grudging respect for the opponent who played you to your very end. Then over the course of the sixth season, as Mike Prince started to reveal the darker hues of his character and how he could be a danger, we realized we had a formidable enough foe that these others could team up against him. In a certain way, that's the most fun because the barbing is still there, but they have a common cause.
Continue reading 'Billions' Creators Break Down Dual Forces Driving the Series Finale: 'Their Souls Are in Peril'