Scoop on Billions: First Seven Episodes Have a Title and a Plot Description for the Season Three Premiere 
IMDB.com | March 5, 2018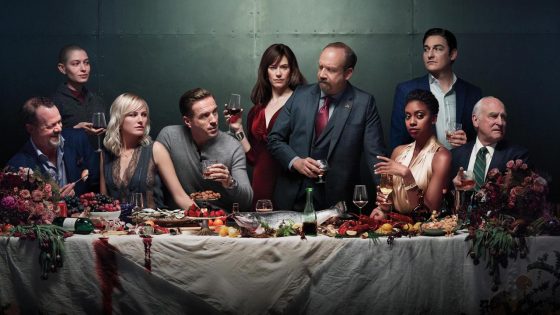 According to IMDB, the first seven episodes of the much anticipated Billions season three have a name! Here is what we know:
S3E1: Tie Goes to the Runner
S3E2: The Wrong Maria Gonzalez
S3E3: A Generation Too Late
S3E4: Hell of a Ride
S3E5: Flaw in the Death Star
S3E6: The Third Ortolan
S3E7: Not You, Mr. Dake
Plot Description for S3E1 Premiere – Tie Goes to the Runner: Chuck receives a mandate from a new boss. Axe braves a difficult choice following his recent indictment. Taylor generates a monster strategy. Lara threatens to pull her money from Axe Capital. Sacker strives to prove herself as Chief of Crim. Season premiere.
According to Film Book's review, head of Axe Capital Robert "Bobby" Axelrod (Damian Lewis) doesn't show off his intelligence that much on Billions.  It's self-evident by the Goliath business entity around Bobby Axelrod and the quality of the individuals that work for him. When Axe does put his intellect front and center, however, it casts a spell: a super-intelligent person in the midst of regular intelligence and "bright" individuals. That is what happened when Axe meets Steven Birch (Jerry O'Connell)'s new would-be client in Tie goes to the runner: "If you really plan on giving billions of dollars to this stock jockey, ask him this: 'how he has codified the behavioral heuristics at his firm? From stock selection, to position sizing, to market timing, to risk management. He hasn't. Because his decision flow process is Google, Exxon, Proctor and Gamble."
Birch can't even argue that what Axe has said isn't his decision flow process (a salesman unable to sell himself and his abilities is a strange sight to behold). Nor can Birch point out what are the behavioral heuristics at his firm. In four sentences, Axe sells himself while dazzling and stupefying many of the people in the room, including Birch's would-be client.
Axe Capital Chief Investment Officer Taylor Amber Mason (Asia Kate Dillon)'s appearance at the Idea Dinner in Tie goes to the runner is a surprise. It is a pride moment for Bobby Axelrod, Bobby subduing his pride for the good of his company, but it is also a strategic show of trust, both in Taylor's ability and in the veracity of the idea that Taylor carries. Both moves by Axelrod speak volumes to the titans of the financial investment industry assembled, helped in no small part, by the confidence that Taylor exudes as she delivers the entrée to the one big idea: "I have a silverback f*cking gorilla of an idea." Taylor opens by speaking the investment moguls' language, crude masculinity, followed by a promise backed by proof, proof that Axe Capital is here to stay.
Read the rest of the original article at Film Book
For more information, please visit IMDB