Guitars and Bond
by Ryan Parry and James Desborough | Daily Mail | November 1, 2018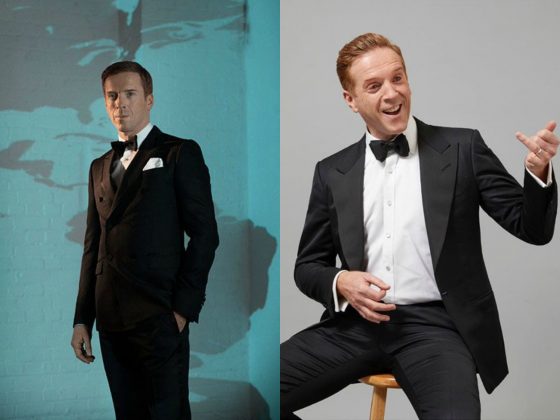 Damian Lewis jokes to DailyMailTV that his guitar skills could help him nab the coveted role of 007 over top contenders Idris Elba, Tom Hiddleston and Richard Madden. He believes he would make a great James Bond, telling DailyMailTV, "The name's Bond… Busking Bond."
His musical talent was revealed by close friend and Spooks star Matthew Macfadyen on the red carpet in Los Angeles at the Britannia Awards. The actor said of Lewis:
"There is no reason he should not be Bond. He is suave and sexy, he has a whiff of danger about him. He can ride motorbikes. He can play the guitar and he can dance. He is a red head and that is different and something unique, so I do not see any reason why not?"
Emmy and Golden Globe winner Lewis has made it clear he wants to be the man to replace Daniel Craig when he hangs up his Walther PPK in 2020. The 47-year-old told DailyMailTV he'd love to be considered for the role, and will 'work hard' to convince executive producers what their next 007 could look like.
We here at damian-lewis.com are partial to, "The name's Bond…Ginge Bond." But all that matters is for Damian to land the part! For more James Bond readings about Damian, visit our Fan Fun page.
Read the rest of the original article at Daily Mail