The Josephine Hart Poetry Programme
by Gingersnap | damian-lewis.com | November 8, 2018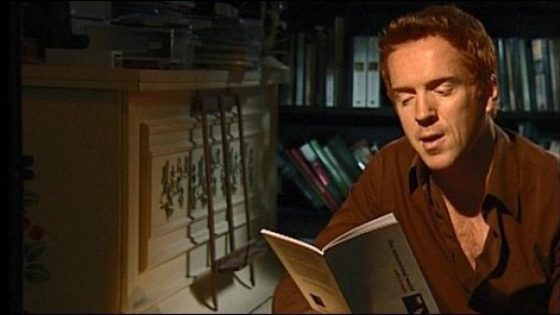 In 2008, Josephine Hart (who died in 2011), explored the work of great poets with the unforgettable verse from the trenches of the First World War. She was joined live at the British Library by the actors Robert Hardy, Daniel Stevens, Damian Lewis and Elizabeth McGovern who give voice to the suffering, sarcasm, wit, and loss expressed by the poets of the Great War.
We are pleased to hear programmes from the BBC radio archive that traces the impact the First World War had upon poets, both soldiers, and those left behind. Listen to actors read some of the most profoundly moving artistic responses to the terrible impact of war ever written.
Click here to listen. The Josephine Hart segment appears to begin at 16:00, Damian is introduced around 17:55, and Damian begins reading the poem My Company by Sir Herbert Read around 26:00.
For more poetry readings by Damian, visit our Fan Fun page.