Funko: Billions Pop!
by Ashley Schwellenbach | Funko | February 15, 2019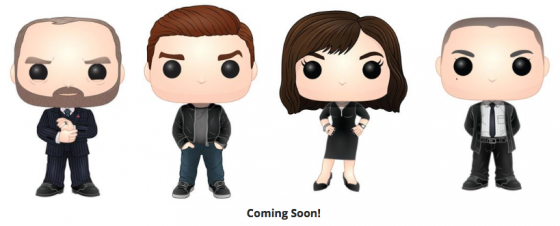 Television drama series Billions is getting the Pop! treatment with Pop! The new release was revealed at this year's New York Toy Fair, which included Chuck Rhoades, Bobby "Axe" Alexrod, Wendy Rhoades and Taylor Mason. Funko Pops are available for pre-order from Toy Whiz for $9.99 each or Big Apple Collectibles for $8.99 each. They are said to be released on June 16, 2019.
For more information, visit Funko