A Family of Fashion
by Gingersnap | damian-lewis.com | February 18, 2019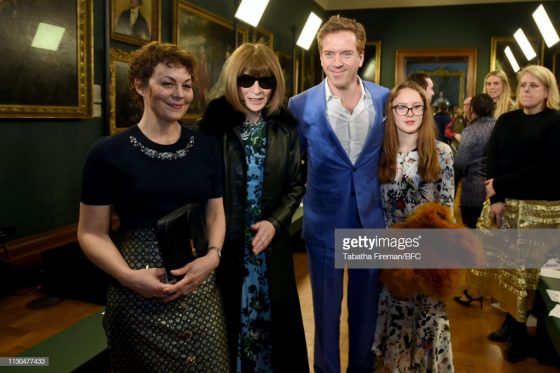 It's a family affair as Damian, Helen and daughter Manon attend the Erdem show for London Fashion Week on Monday, February 18, 2019 at the National Portrait Gallery in London England. The family is pictured here with British-American journalist and editor who has been editor-in-chief of Vogue since 1988 and artistic director for Condé Nast, Vogue's publisher, since 2013, Anna Wintour.
Damian and Helen also sat front row at the Roksanda fashion show at the Old Selfridges Hotel that same day. They enjoyed a first look at the new Autumn/Winter 2019 collection.
In addition, the couple attended the Christopher Kane catwalk show at 90 High Holborn during this year's London Fashion Week.
To view photos of all three events, please visit our Gallery.