Showtime Series Billions Uses the Dynamic Duo of Ovi and Nicky as an Analogy in Their Upcoming Season
by Taryn Bray | NHL.com | March 13, 2019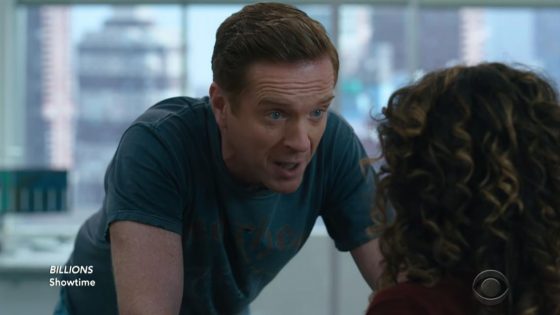 When you start to be incorporated into television shows, you're probably doing something right – as is the case with Capitals stars Alex Ovechkin and Nicklas Backstrom.
Tuesday night while appearing on The Late Show with Stephen Colbert, actor Damian Lewis who stars in the Showtime series Billions, previewed the upcoming season with a short clip.
In that clip? He uses an Ovechkin/Backstrom reference as an analogy during argument with a co-worker. You can watch the video below (clip starts at 7:23).
Backstrom has assisted Ovechkin on 247 goals and it's no secret the pair is one of the most prolific scoring duos the sport has ever seen, so using them as a way to convey a point is smart by the writers of the show.
The dynamic duo made their on-ice debut together in 2007 when Backstrom signed an entry-level contract.
Read the rest of the original article at NHL.com