Damian Lewis: From Billions to Steve McQueen
by Rueban V. Nepales | Inquirer Entertainment | March 29, 2019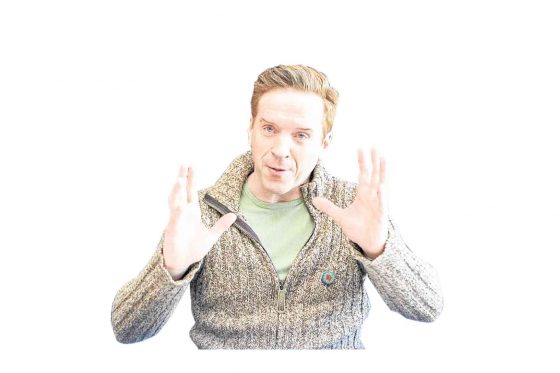 "Honestly, I don't think I would want a billion dollars," claimed Paul Giamatti, costar of the financial drama (it's a lot more interesting than that description), "Billions."
The hit Showtime series also stars Damian Lewis as a hedge fund billionaire, so our recent talk inevitably veered toward green bucks—lots of it.
"It freaks me out; seems like a huge, crazy burden," added Paul, one of the finest actors around, in his answer to a question on what he would do if he had millions of dollars. We were in New York, where the series is set.
In "Billions," his longest-running stint in a TV show which is loosely based on a true story, Paul started as a ruthless US district attorney, Chuck Rhoades, out to get Damian's Bobby "Axe" Axelrod on charges of insider trading.
In the show's recent premiere of Season 4 , the two adversaries have become allies. The series makes New York's world of high finance, organized crime and politics exciting—with whip-wielding sex thrown in.
Damian Lewis
For his part, Damian said: "It continues to be thrilling to work with Paul. It's quite overwhelming the first time you're in a scene with him. You just know immediately you're not going to be anywhere but right in the zone with him during that period of filming.
"So, that always makes it more fun. I can actually say that of all the cast members I love playing with Paul. He's always looking for humor in the situations, and that is perfect in this show. Obviously, the show deals with some seriousness about the rottening effect of power and money. But it's a funny show, too, and there are opportunities to be funny."
On the are-you-vengeful question, the London native quipped with British dry humor: "Ah, there are a couple of actors … dead now. They took roles that I wanted. But that's fine."
No, I don't think I'm vengeful," said the Golden Globe and Emmy winner for "Homeland." "I'm pretty live and let live, in a vaguely Libertarian way. It's interesting what you dwell on in life. I'm always telling my children, 'Don't dwell. It's not healthy. Move past it.'"
Damian has two kids with his wife, actress Helen McCrory.
Damian will be seen next as Steve McQueen, no less, in Quentin Tarantino's comedy-drama starring Leonardo DiCaprio and Brad Pitt, "One Upon a Time in Hollywood."
He recounted, "It's always nice to get a phone call from someone like Quentin Tarantino saying, 'Will you come and play Steve McQueen in my movie?' I probably had a stupid grin on my face for quite a long time.
"Weirdly, I hope this doesn't sound like I am blowing my own trumpet. But cameramen have been saying to me for years, 'Has anybody told you that you look a bit like Steve McQueen (laughs)?'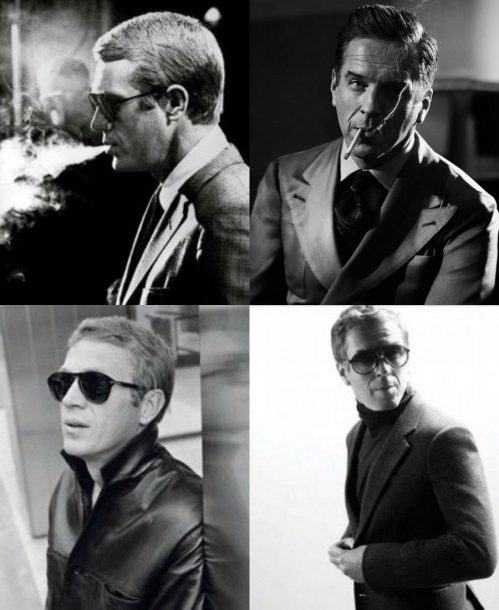 "I think it's the creases around my mouth. That's a nice a compliment. Steve McQueen was the epitome of cool in the '60s and '70s.
Quentin called me directly. We had a chat. He loves 'Billions.' He says he's a fan. I just said, 'Sure. Tell me where to be when.' In fact, there were small complications, because it was supposed to happen a few weeks before the beginning of this season's filming.
"Then, things slide, move and shift. So, it ended up being actually right on the first week of 'Billions' filming. So I had to fly to LA, then fly back here in New York to do the 'Billions' scenes, then fly back to LA.
"What an idiot to say yes, that I would play Steve McQueen, because obviously, he's so many people's favorite actor. Everyone's going to have a view. I'm ready for some people to say, 'That was a stupid idea.' But I worked hard at it.
"He had a soft-spoken voice, actually. He had a very old-fashioned way of saying 'w-h-hen,' or 'w-h-hhat,' or 'wh-h-here.' It was surprising when I started hearing that because he was the bad boy who was throwing all that out. He had all those little vocal mannerisms, which are very much of the period.
And, famously, he never did anything. When he was on camera, he was just like (he demonstrates a flat expression).
"I talk about that with Paul sometimes. When we're not making farting noises, just to make each other laugh, we still talk about our craft. You see? We're two old-fashioned guys."
Since Quentin is such a film buff, which Steve McQueen films did he recommend for Damian to watch? "I watched 'Le Mans' a lot because that was more Steve McQueen being Steve McQueen," Damian answered. "It was also more the period that Quentin wanted. So, I played Steve McQueen at 40, more that 'Bullitt' era and going over to 'Le Mans'—so the early '70s period."
Paul Giamatti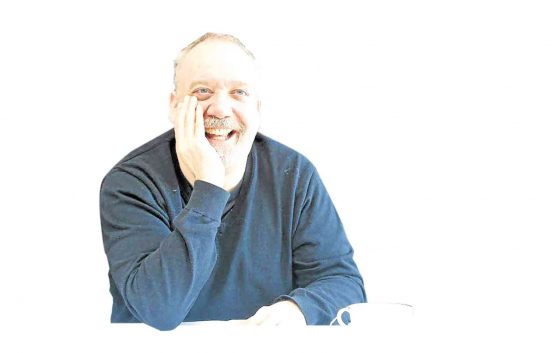 "If I had it, I would probably give a lot of it away. I have a nice amount of money, but I'm not a billionaire" said Paul, whose late father, Angelo Bartlett Giamatti, was a president of Yale University.
Read the rest of the original article at Inquirer Entertainment