Relationship Status: It's Complicated!
by LadyTrader | Fan Fun with Damian Lewis | March 29, 2019
I live my life like there's no tomorrow
And all I've got, I had to steal
Least I don't need to beg or borrow
Yes I'm livin' at a pace that kills
Runnin' With the Devil – Van Halen
Greetings from the Trader's Desk! I'm going to do things a bit different today. Instead of doing an in-depth recap (my partner in crime Damianista has done an amazing one), I'll be giving my observations of the various relationships we saw this week. Also, on a good news front, I'll be having surgery to remove my chemo port this week, and I'll be on the disabled list for a day or so, so this will have to be a bit condensed. As always, if there is some "fin-speak" you need explained, please let me know!
I want to start with an explanation of what Private Equity is, since it was a big part of the Axe/Rebecca storyline. Private equity is composed of funds and investors that directly invest in private companies. For example, if a firm or an individual invested in Uber (a private company) they will have gotten in early, before the company goes public and IPOs. These investors now have a percentage (or shares) in the company. When the company does go public, the investment could have increased significantly, and now the shares can be sold publicly. Investing in private equity is not a guarantee – sometimes you need to kiss a lot of frogs before you get your Prince!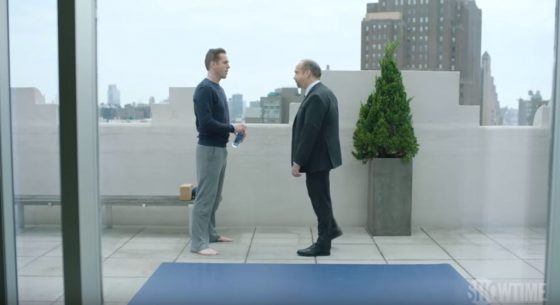 Axe-Chuck: This friendship sure has bloomed quickly! There is a very transactional aspect to it (what relationship on this show isn't?), but it works. Just imagine what these two could have gotten up to if they were never enemies? And I still want to know the how/why they started to hate each other! In the mean time, as opposed as I thought I would be to this alliance, I'm not hating it. As a matter of fact, since Chuck is no longer the "big, bad law man", I kind of like him. He's a hustler, and you have to respect that. OMG, what the hell is this show doing to me? I may actually like Chuck?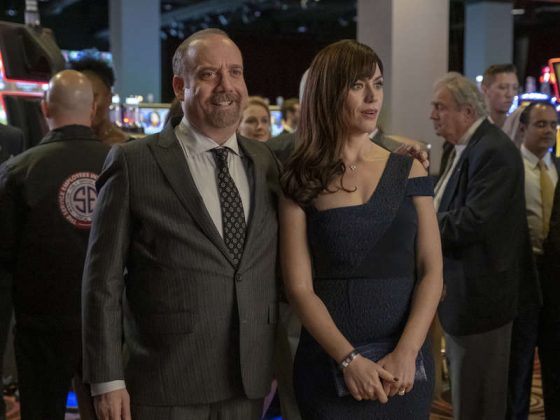 Chuck-Wendy: I have not been a Wendy fan at all (and that is putting it mildly!), but this episode, I saw a vulnerable, relatable Wendy. Yes, it was because there may be issues in the Rhoades marriage, but it was so nice to see a softer, realer side to Wendy. I wonder if this is just a blip in their relationship, or foreshadowing of things to come. If you think Axe would be lost without Wendy, where would Chuck be? I think he needs her more than Axe does.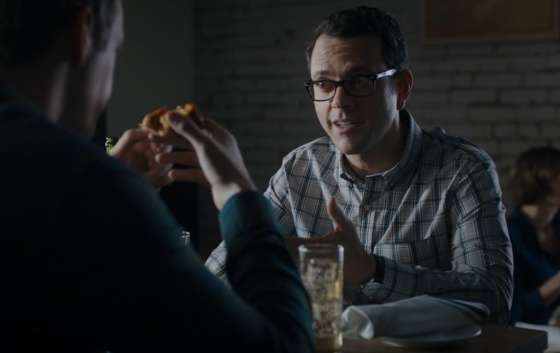 Mafee-Rudy: I'm going to say up front I'm a bit weary of Rudy trying to get a job at TMC. Yes, Taylor saved him and he is friends with Mafee, but a non-compete "tighter than AC/DC in '78" is what he signed. And why would Axe Cap not fight it? Could he be a mole for Axe? I wouldn't be surprised! Mafee made the right call; Rudy is an OK analyst/trader. Taylor kept him not because of great performance, but because he had the drive and would work hard. A firm like Axe Cap can carry someone like that (the way the 2000 Mets could carry Rey Ordonez), but a smaller firm like TMC can't. Sorry Rudy! I also don't think this will be the last time Axe tries to use Mafee to get to Taylor; we have seen upcoming scenes with Mafee and Wendy sharing a drink. If you can't get him with the friendship angle, maybe the crush one will!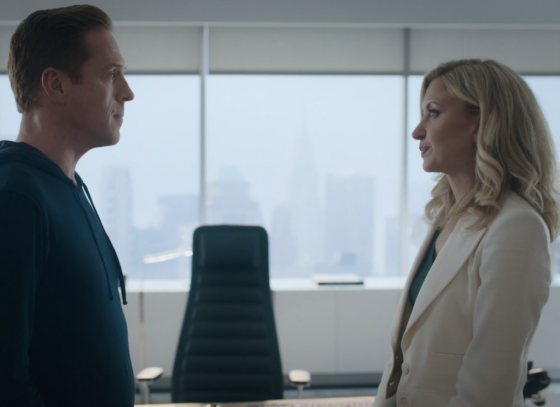 Axe-Rebecca: Could Axe have finally met an equal? Rebecca is smart, tough and self-made. (Sound familiar?) She knows the business, knows the players, and does not need Axe or any other man's money! I think Axe respects all that she brings to the table. It was a shady move to buy a piece of Manifest Cleaning, and then expose Eureka without telling Rebecca (especially after the romp in the hay!). But at the end of the day, Rebecca put aside her anger and the thought she was played, took a good deal from Axe and now they are partners. She's not going to let emotions get in the way of making money. Rebecca was willing to let Manifest become the best in the business the organic way, even though she knew about the shenanigans going on at Eureka. Axe does not have the patience for that! This new power couple may learn a thing or two from one another. I crown them ReAxe (Rebecca-Axe). It's not as good as Pepperony (Pepper Potts and Tony Stark), but what is?
"The Street's going to start wondering if you care more about revenge than making money."
Read the rest of the original article at Fan Fun with Damian Lewis