Factual: Covering Stories From the Past 40 Years
by Broadcast Now | April 9, 2019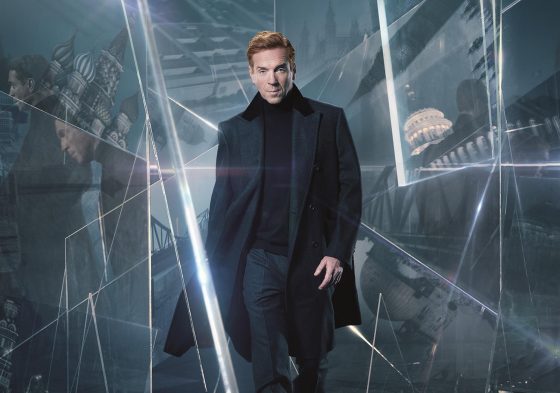 As reported earlier, Damian is turning his talents to factual in Damian Lewis: Spy Wars. The Billions star has signed on to produce and front the eight-part docu-drama series set in the world of espionage.
British producer Alaska TV is attached to co-produce the series with Lewis' new firm Rookery Pictures, with first-run rights going to A+E Networks UK-owned pay-TV channel History. A+E Networks International is co-funder and has sales rights.
Former Miramax exec Richard Tulk-Hart was hired as managing director of international content sales and co-productions at A+E Networks International in 2017 to lead a push into co-created shows, and this series is the first factual fruit of that strategy.
"The general sense from us is one of excitement," says Tulk-Hart. "A+E is known for this space, but it is the first co-production with [UK vice-president of programming] Dan Korn's team, and this delivers on our international and UK requirements.
"It's possible to move away from the stories when you have a big name, but Damian delivers on both sides so well. This is premium global programming delving into the paranoia of the spy world.
"What makes this unique is we have gained unprecedented access to these public stories that people know through films such as Argo and are able to contextualize them in a different way."
Lewis shot on location in London, Israel and Moscow for the series, speaking to former spooks from Mossad, the CIA, the KGB and MI6.
Spy Wars covers stories from the past 40 years, from the Cold War through to the War on Terror, revealing major operations that have had profound personal and geopolitical consequences.
Tulk-Hart says the scale and highly stylized reconstruction sequences push the series' ambition into the premium sphere. "To that end, we can treat the distribution a lot like a scripted show," he adds.
To view more photos, please visit our Gallery
Read the rest of the original article at Broadcast Now