Sundance Now
by Gingersnap | damian-lewis.com | July 15, 2019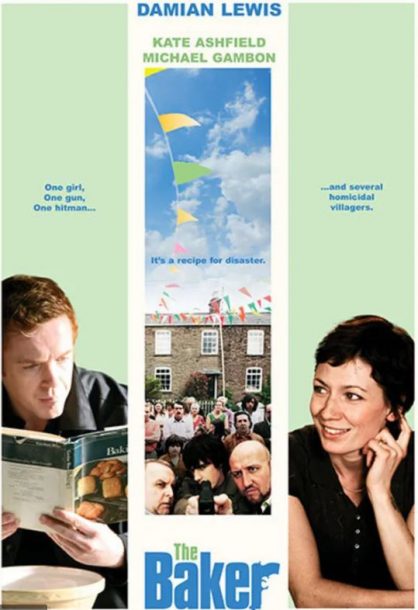 Want to watch Damian in a less dramatic role and a more comedic one? Then we have the answer for you: The Baker! It's a great movie by none other than the Lewis brothers, with Gareth as writer and director and Damian starring in it. You can essentially stream The Baker (aka Assassin in Love) for free on Sundance Now.
Simply sign up for a trial membership and cancel within seven days. Or keep your subscription, as Sundance Now offers award-winning films with unlimited streaming and no ads or hidden costs. Try it for free and cancel anytime.
Damian plays Milo, a professional hit man living on the edge. When he fails to fulfill a contract for the first time in his career, he is forced to escape the city to avoid the wrath of his employers who are keen to make him pay for his mistake.
Pursued by a ruthless colleague who has been charged with delivering his punishment, Milo hides out in a remote rural village where the locals mistake him for the new baker.
Forced to bake bread and cakes to maintain his cover, what he discovers in the process is nothing short of a revelation. When sparks fly with the beautiful local vet, he decides to start a legitimate new life as the village baker but with his past about to catch up with him, Milo soon discovers that you can't always have your cake and eat it too.
Start your free trial and watch The Baker on Sundance Now, here.