Once Upon a Time…in Hollywood: One of the Best Films of 2019
by Staff | Den of Geek | December 31, 2019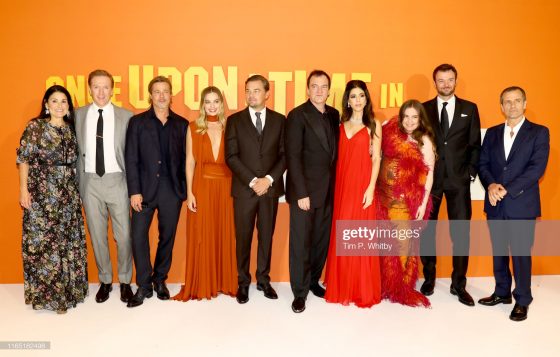 A new year is upon us, so what better time to take a look back at our favourite films of the last 12 months? That's right, it's Den Of Geek's annual movies of the year countdown, as voted for by our writers.
The rules? Well, eligible movies had to have been released in the UK in 2019 – and streaming exclusives such as feature-length Netflix and Amazon Prime originals were included. We asked each of our writers to vote for their top five films, ranked on a points-based system, and then collated the entries to come up with our final list.
So, the votes have been counted and verified and we can now reveal the results. Here are the films that the Den Of Geek writers voted as the top 10 movies of the year…
5. Once Upon A Time in Hollywood
After a four-year gap, Quentin Tarantino returned with his ninth movie – a sun-drenched sort-of fairytale set in Los Angeles during the summer of 1969. Yes, the film covers the events leading up to the Manson Family murders on Cielo Drive – although not quite in the way you might expect – but it's really all about Hollywood, as the title suggests. The central trio of struggling actor Rick Dalton (Leonardo DiCaprio), his stunt double Cliff Booth (Brad Pitt) and his next-door neighbour/rising star Sharon Tate (Margot Robbie) form the film's main focus, but it's stuffed with cool guest stars (Al Pacino, Kurt Russell, Damian Lewis, Lena Dunham and Bruce Dern, to name just a few) and showcases some period-perfect visuals. One of American cinema's boldest filmmakers taking on Tinseltown itself with his biggest, starriest cast to date? What's not to love?
Read the rest of the original article at Den of Geek