Major Cast Additions In Upcoming Season, Plot Details, And Release Date
by Divya Tiwari | TV Season Spoilers | December 31, 2019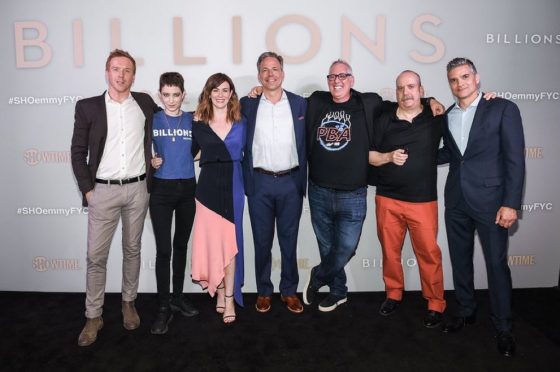 The said unsaid battles would continue in upcoming Billions Season 5. Fans of the show are anticipating a lot from the next run of Showtime drama. In May 2019, the series was renewed for a fifth season, when the fourth season of Billions was still airing.
Billions is a thriller drama series of Showtime, created by Brian Kopelman, David Levine, and Andrew Ross Sorkin. The series is loosely based on the activities of Preet Bharara, the former U.S. Attorney for the Southern District of New York, and his legal battles with hedge fund manager Steve Cohen of S.A.C. Capital Advisors. Largely, Billions received quite positive reviews from the critics and the audience. Not just this, the show also got nominated for several awards, including Satellite Awards, Golden Nymph Awards, Critic's Choice Television Awards, and more.
Julianna Margulies And Corey Stoll Joining Billions Season 5
Continuing to the list of new cast members, two more names added up. Julianna Margulies from The Good Wife and Corey Stoll of The Deuce, Girls, and House of Cards is set to join the upcoming season of The Billions. Margulies will play Catherine Brant, an Ivy League sociology professor, and bestselling writer. Meanwhile, Stoll will feature as Michael Prince, an enterprise king from a small city of Indiana.
Frank Grillo will recur in the upcoming season of Billions as Nico Tanner, a modern artist. And just a while ago, Roma Maffia joined Season 5 as Mary Ann Gramm. She is a smart and robust Manhattan District Attorney. Also, Tony Nominee Daniel Breaker will recur as Scooter Dunbar, the brilliant and locked down Chief of Staff of business titan Michael Prince.
Other than the new faces, the primary cast of Billions will return for the forthcoming run as well. The list includes Paul Giamatti as Charles "Chuck" Rhoades. Damian Lewis as Robert "Bobby" Axelrod. Maggie Siff as Wendy Rhoades. Toby Leonard Moore as Bryan Connerty. David Costabile as Mike "Wags" Wagner. Condola Rashad as Kate Sacker. Asia Kate Dillon as Taylor Amber Mason. Jeffrey DeMunn as Charles Rhoades, Sr. and Kelly AuCoin as "Dollar" Bill Stearn.
Billions Season 5: Plot Details
In season 4, Chuck Rhoades struggled with his marriage. Although he managed to strategized well against his opponents. Meanwhile, Wendy keeps an eye on everyone, as her medical license got revived. By the end of the season, Bobby recruited Taylor into Axe Capital. However, it was mainly Chuck's brain behind all this. Also, Wendy realizes that because of her longtime friend Bobby's big donation, the work can continue. The same course of lies and manipulation will continue in the fifth season of Billions as well.
Billions Season 5: Release Date
The production work for the fifth season of Billions is ongoing in New York. Therefore, the audience needs to wait for a while for the show to return. Also, the previous two seasons of Billions arrived in March. Billions Season 5 will return to its fans May 3, 2020. Stay tuned for more updates on Billions Season 5.
Read the rest of the original article at TV Season and Spoilers