The Velvet Touch
by Gingersnap | damian-lewis.com | February 1, 2020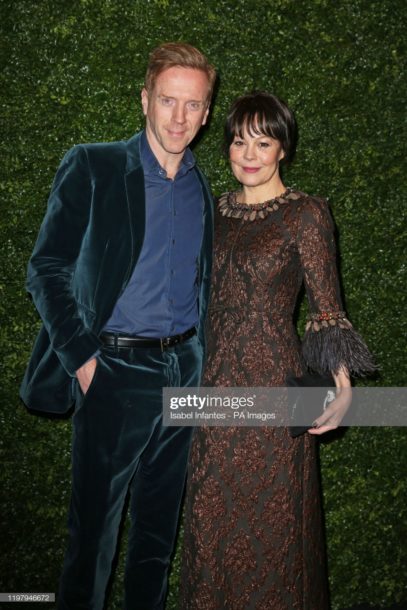 Damian and Helen arrive in style at the glamorous Charles Finch and Chanel pre-Bafta party at 5 Hertford Street on February 1, 2020 in Mayfair, London ahead of the British Academy Film Awards extravaganza on Sunday night. The annual 73rd EE British Academy Film Awards is the UK's most prestigious awards ceremony, with Once Upon a Time…in Hollywood securing ten nominations, including Best Film and Best Casting. Let's hope Damian and Helen are among the list of attendees at tomorrow's event.
At the EE British Academy Film Awards Dinner and After Party on Sunday February 2, 2020 at The Great Room and Ballroom of the Grosvenor House Hotel in Park Lane, London, Damian and Helen were among 100 stars who signed Sandy Powell's cream calico suit she wore to the 2020 Critics' Circle to help raise funds to save the Prospect Cottage, the home and garden of visionary British filmmaker, artist and activist Derek Jarman.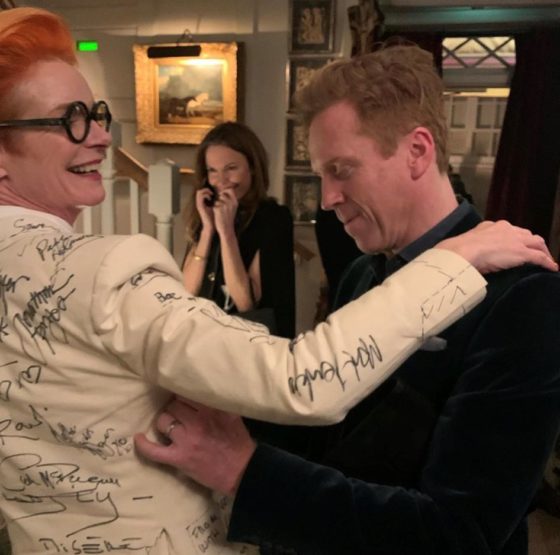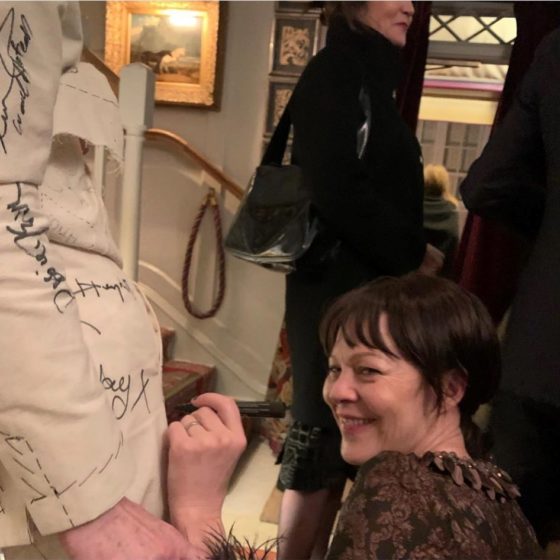 Other autographs included Scarlett Johansson, Brad Pitt, Renée Zellweger, Bong Joon Ho, Leonardo DiCaprio, Robert De Niro, Al Pacino, Elton John, Joaquin Phoenix, Laura Dern, Saoirse Ronan and many more known for their work both in front of and behind the camera.
To view more images, please visit our Gallery here
For more information, visit ArtFund.org here