Dream Horse Screening at UNCSA
by Gingersnap | damian-lewis.com | February 29, 2020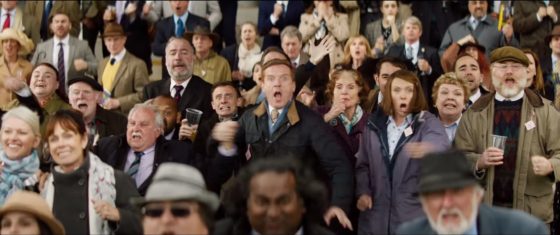 This year's RiverRun International Film Festival will close with comedy-drama Dream Horse starring Damian Lewis and Toni Collette.
The RiverRun International Film Festival is a regional event based in Winston-Salem, North Carolina and is one of the premiere film festivals in the southeastern United States. The 22nd annual RiverRun will be held March 26 – April 5, 2020.
The closing night film Dream Horse will be screened at the University of North Carolina School of the Arts on Sunday, April 5, 2020 from 7:00 – 9:00 p.m.
RiverRun's 11-day Festival programming regularly includes a selection of family-friendly, independent, international and celebrity driven films, attracting diverse audiences – which include local film aficionados, young families, niche audiences and cultural tourists.
In all, audiences will be able to choose among 77 feature films and 96 shorts from 42 countries, Most movies in the festival will be screened in Winston-Salem, including some screenings at a new location for the festival, Marketplace Cinema. Some movies will also be shown at RED Cinemas in Greensboro.
Tickets go on sale at 11 a.m. March 4, 2020 at the Stevens Center box office. All regular screenings for the festival are $12 for adults and $10 for students, with $6 matinees Monday through Friday before 5 p.m. Ticket packages are also available.
For more information on films and tickets, go to riverrunfilm.com/ or call 336-721-1945.