Live From Suffolk In Their Jammies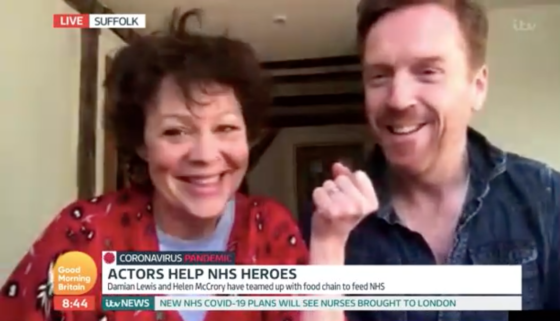 Damian and Helen are doing everything they can to help while in quarantine like the rest of us. Damian, Helen, and Matt Lucas have partnered with LEON Restaurants, plus many other restaurant chains, to help support the NHS by ensuring all critical care hospital staff get one hot meal a day. Right now FeedNHS is serving 5,600 hot meals a day and they are hoping to go Nationwide! Help get healthy hot food directly to the front line heroes by making your donation to LEON here or the crowdfunding Just Giving page here, and watch their launch on Good Morning Britain below:
Here is the complete FeedNHS background story: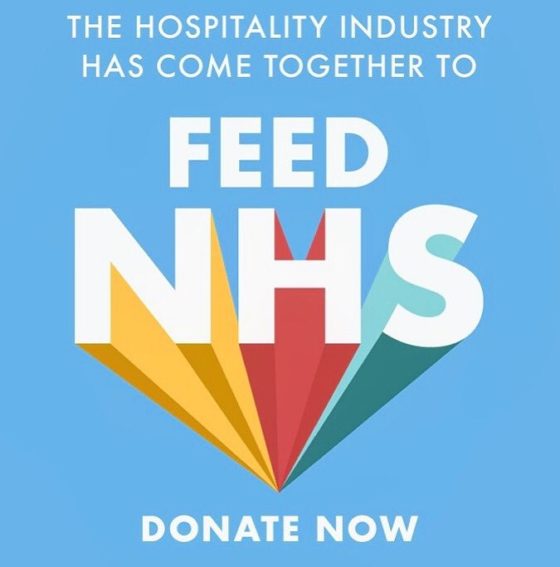 Hi we're Damian, Helen and Matt and we're attempting to raise 1 million pounds to get hot meals to NHS staff on the front line.
Some of our heroes are already working 20 hour shifts and these hours will only get longer as the crisis worsens. With cafes and eateries all shut there is a real need to get healthy hot food to the hospitals.
We are spearheading a campaign with LEON to get 6,000 meals a day into London hospitals for critical care staff and then hopefully across the nation to feed the NHS. The aim is that everyone will get one hot meal a day. We are starting this initiative in partnership with Imperial College Healthcare NHS Trust and UCLH Healthcare NHS Trust and hope others will be inspired to roll it out across the nation.
This is a not for profit movement to deliver food to our heroic workers and already Wasabi, Tortilla, Peach Pubs, Rosa Thai, Hop, Pizza Pilgrims, Franco Manca, Farmer J, Tossed, Haché, Abokado and Nusa Kitchen have joined.
No one's making any money out of this and any profits will go back into the NHS, so please give generously to help #FeedNHS.
If you are a business that wants to participate, or a hospital trust that wants support please visit www.leon.co to find out more.