Rolling Out the Nationwide Campaign
by Gingersnap | damian-lewis.com | May 16, 2020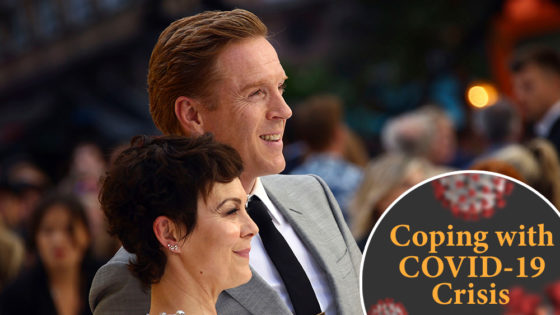 FeedNHS is expanding its fundraising efforts from £1M to £2M. So far, £1,239,800 (*updated June 12) has been raised of the £2,000,000 target (61%). Just launched on March 27, it took the coalition only 10 days to raise the first £1M. And now they want to do it again in order to expand nationwide.
For more information, visit their FeedNHS website here and to donate, please visit the JustGiving campaign here. Here is a recent story Damian and Helen shared online:
"Hi, we've been raising as much money as we can to help feed NHS workers one healthy meal each day. We started in the hardest hit London hospitals and with the help of our coalition partners we've now taken it nationwide.
We had a target to raise 1 million pounds for our scheme and thanks to the public's overwhelming generosity we've raised it. Thank you! But as more hospitals have heard about what we're doing it's become clear that we mustn't stop. So our aim now is to raise 2 million (in total ) which will enable us to feed even more hospital workers across the nation. So if you can, and we know not everyone can, please donate. With you, we know we can make up the difference.
We're Damian and Helen and like all the best things in life, this started with a chat to a friend."
Continue reading FeedNHS Expands Fundraising Efforts – May 16, 2020