Coronavirus Appeal With Leon Restaurants Will Supply 6,000 Meals a Day
by Richard Vines | Bloomberg | April 9, 2020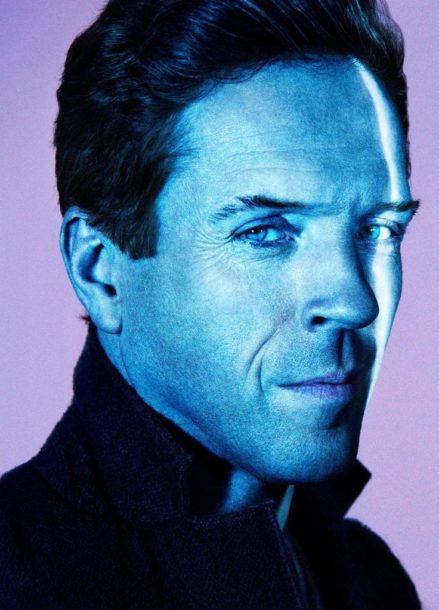 The actor Damian Lewis initiated a campaign with the Leon healthy fast-food group to raise £1 million ($1.2 million) to feed National Health Service workers partly to overcome a feeling of helplessness he felt under lockdown.
The FeedNHS campaign, in alliance with Leon co-founder and chief executive John Vincent, is currently serving about 5,200 meals a day to critical-care workers at London hospitals and aims to reach its initial goal of 6,000 daily meals sometime next week. The campaign has support from restaurant groups including Wasabi, Tortilla, Peach Pubs, Rosa's Thai, Hop, Pizza Pilgrims, Franco Manca, Farmer J, Tossed, Haché, Abokado, Dishoom and Nusa Kitchen.
"Helen (McCrory), my wife, and I have friends who are in quite senior positions in the NHS and the clarion call kept coming from everybody that it was difficult to get fed during the day and do you have any influence?" said Lewis, whose awards include an Emmy and a Golden Globe for his performance as Nicholas Brody in the TV series "Homeland." Most recently he's starred as a hedge fund manager in "Billions."
Lewis and McCrory, who appeared in the Harry Potter movies and "Peaky Blinders," are in touch with Vincent daily after reaching out via a mutual connection. The aim is simple, Lewis says:
"When you have done four hours straight, working ventilators in PPE (personal protective equipment) gear, you can walk out and someone will hand you a hot, healthy meal," he said. "We all want to do something that can help. Staying at home is an odd feeling, like being under house arrest, feels cowardly, oddly, even though it is the most important thing you can do."
Lewis said he's been experiencing a range of emotions during the coronavirus lockdown in a telephone interview from his home in Suffolk, in the east of England:
"I find myself within the course of a day launching from great assuredness and certainty about how we are all going to pull through this, myself and my family. And launching from that to great teariness and vulnerability and a sense of not knowing, which is very undermining, and wanting to give comfort to people around you, just launching back and forth," he said.

"Anyone who knows grief will know how this feels: Being OK and then crying. This is a small version of that, or maybe a larger one."
Leon this week also started a home-delivery service Feed Britain, with all the profits going direct to FeedNHS.
Vincent said Leon is working directly with suppliers that traditionally provided food and ingredients to the restaurants, which are currently closed in the U.K. lockdown to combat the Covid-19 virus, from which the U.K. death toll has passed 7,000.
FeedNHS, whose supporters include the actor and comedian Matt Lucas, is one of several campaigns to feed health-service workers. Another, called Meat Force, is providing more than 1,000 meals a day to hospital staff. That £2.5 million initiative is financed by two entrepreneurs who do not wish to be identified. It is spearheaded by Larry Jayasekara, a former Gordon Ramsay chef.
And Richard Caring, the owner of the Ivy and other restaurants, is delivering meals to NHS workers and vulnerable communities in London, Manchester, Dublin and Glasgow. His restaurants The Ivy Collection, Bill's, Le Caprice, Scott's, Sexy Fish, Harry's Dolce Vita and 34 Mayfair are all working under the umbrella of the Caring Foundation, in conjunction with the Felix Project. Annabel's club is supplying London hospitals including the Chelsea & Westminster and West Middlesex University Hospital.
In a separate initiative, 500 meals are being prepared daily in the kitchen at Claridge's hotel and then distributed to hospitals and community services across London. The teams from the Connaught and the Berkeley – the other two properties in the Maybourne Hotel Group – will also help work on this project in alliance with the Helpforce charity organization.
Read the rest of the original article at Bloomberg